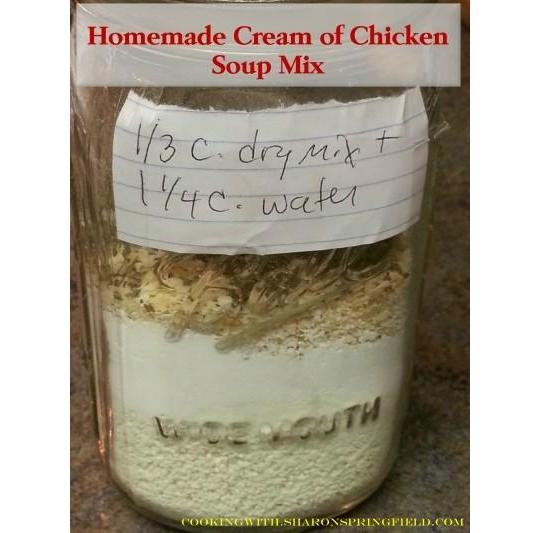 Homemade Cream of Chicken Soup Mix
Forget  the canned soups, now you can make your own homemade cream of chicken soup mix.  Just keep the powdered soup mix in an airtight container and whenever your recipe calls for Cream of chicken soup, just scoop out some of your homemade soup mix and quickly mix up just the right amount for your recipe. It's less expensive than buying the canned soups and tastes great!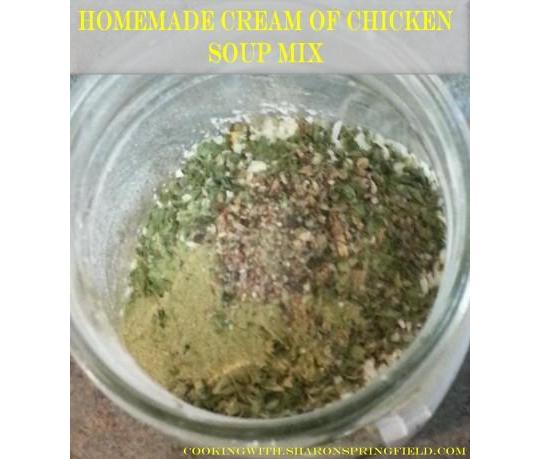 Cream of Chicken Soup Mix Recipe:
1 cup non-fat dried milk powder
3/4 cup cornstarch
1/4 cup bouillon granules (if using cubes, crush into powder)
4 Tablespoons dried minced onion
1 teaspoon dried basil
1/2 teaspoon dried thyme
1 teaspoon parsley
1 teaspoon fresh ground pepper
Combine all ingredients in an airtight container, such as a Mason jar.  Keep in your pantry until ready to use.
To use, mix 1/3 cup of the soup mix with 1 1/4 cup water.  Cook until thickened.
For extra creamy, use half & half instead of the water and stir in 1 tablespoon butter after you've thickened it.
*You can do this in the microwave.  Whisk water and mix into a glass mixing bowl or large Pyrex measuring cup.  Microwave on high for 2 minutes, whisking every 30 – 45 seconds or until it's thickened.
Try different flavors by switching the chicken bouillon for beef or other flavors.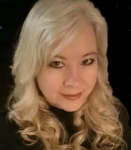 Sharon Springfield