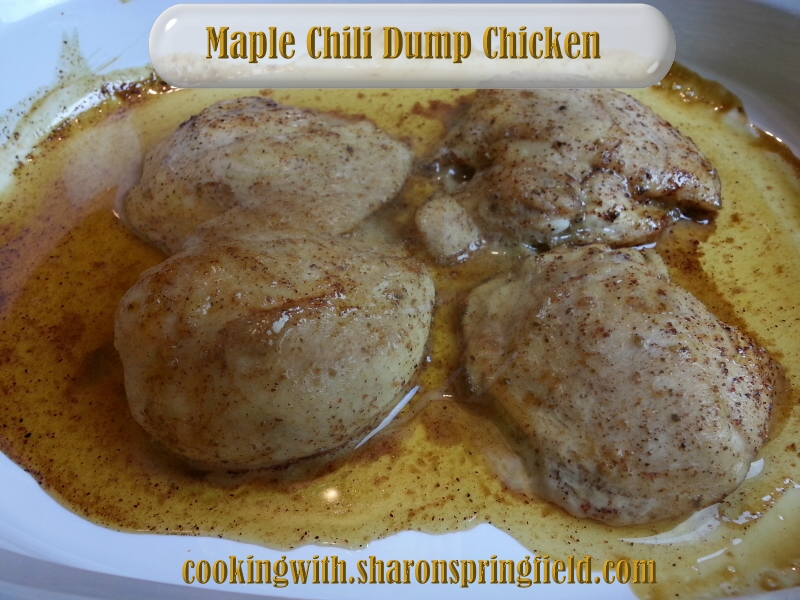 Dump recipes are so very simple and fast to prep.  Just dump all the ingredients into a zip top bag, mix up, and dump it in your baking dish or crockpot.  Great to make up a bunch of different flavors and freeze to cook later.  Enjoy with your favorite side dishes.
Maple Chili Dump Chicken
1 1/2 lbs chicken pieces
1/2 tsp salt
1/2 cup maple syrup
1 tbs chili powder
To cook immediately:
Place all ingredients in a large baking dish, turn chicken to coat.  Bake until juices run clear. (45-60 minutes for chicken pieces, 20-30 min for boneless breasts)
To freeze and cook later:
Place all ingredients in a large freezer bag.  Lay flat in freezer.  To thaw and cook: take bag out of freezer the night before.
Oven: Preheat oven to 350.  Empty contents of bag into a large baking dish and bake as above.
Crockpot: low 6-8 hours, high 3-6 or until done.
On grill – cook over med heat until juices run clear.
Share on Pinterest!  Here's the link: http://www.pinterest.com/pin/280278776784142948/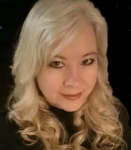 Powered by WordPress Plugins – Get the full version!