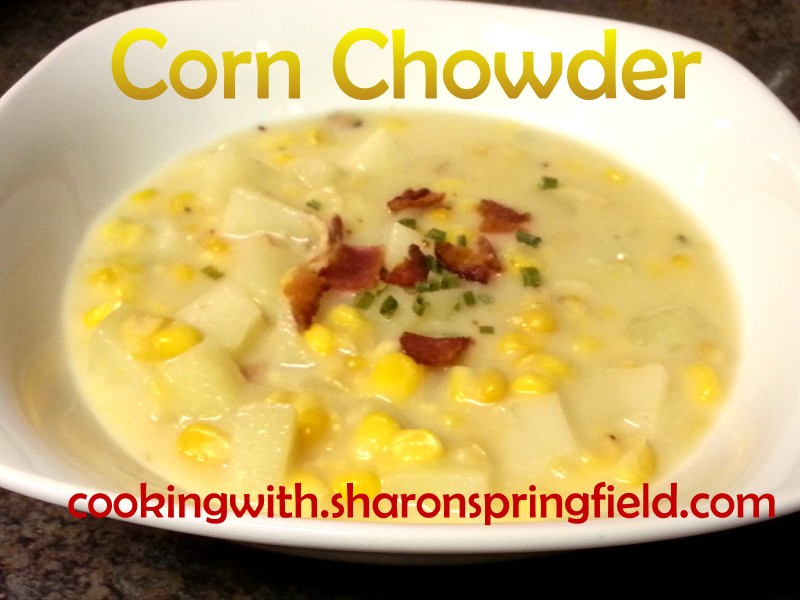 Corn Chowder
1 pound hash brown potatoes, southern style (one-half bag Ore Ida frozen – or cube up fresh potatoes)
48 oz. chicken broth
2 – 15 oz can creamed corn
1 – 15 oz can whole kernel corn
3 slices cooked bacon, crumbled
1 – 10 3/4 oz can cream of chicken soup (or homemade cream of chicken soup mix, prepared)
1 chicken bouillon cube
salt & pepper to taste
Place all ingredients (except bacon) in a large pot, bring to boil.  Reduce heat, simmer, stirring frequently, for 15 minutes.  Using immersion blender, puree the soup for about a minute.  Sprinkle bacon on top of each bowl of corn chowder.
Serves 10
If you like my recipes, be a sweetie pie and share on Facebook,
Like my page "I Love To Cook" and Pin these yummy recipes on Pinterest.  🙂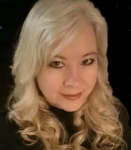 Powered by Wordpress Plugins - Get the full version!