Welcome to Cooking With Sharon Springfield!
I'm Sharon Springfield and I LOVE to cook!  Since I was a little girl, I've been collecting recipes and trying out new things.  Here on this blog, you will have access to some really great recipes that I have whipped up and actually remembered to write down how I did it!  (How many times did you make something new and wished you could do it again, but never wrote down how you made it?)
Feel free to share these recipes on Pinterest and Facebook!  I love getting positive feedback, so feel free to comment on the posts.
Enjoy the recipes and remember to subscribe to the RSS feed and my e-mail list so you don't miss anything!  To show my appreciation, all subscribers to my e-mail list will be sent a Free e-book Top Recipes of 2013.  
Sign up for my e-mail list on the form to the right side of the screen.
Happy Cooking!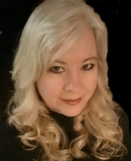 Sharon Springfield