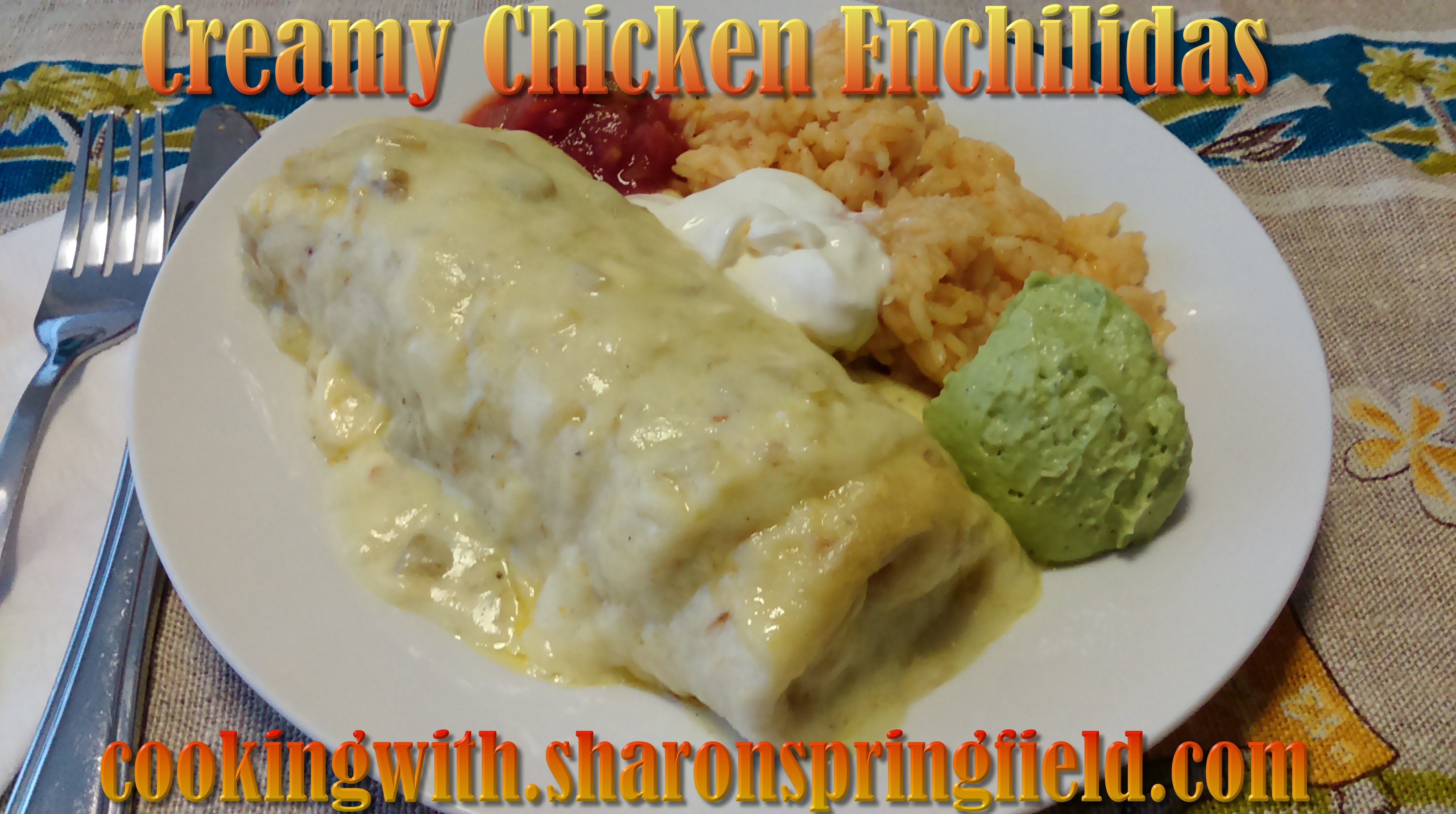 Creamy Chicken Enchiladas
Tonight I made this delicious Creamy Chicken Enchiladas recipe and I had to blog this to share it with everyone.  This is SOOOOO good!
The chicken cooked in the crockpot while I was at work.  When I got home, I just popped the cooked chicken breasts into the bowl of my stand mixer, along with the strained broth remaining in the crock.  After just a minute on low speed, with the paddle attachment, the chicken was all shredded up and ready to use in this chicken enchilada recipe.  I will share the recipe for shredded crockpot chicken on another post.
While the shredded chicken is cooking, get the rest of the ingredients ready to go for quick and easy assembly.  Shred 2 cups of cheddar cheese.  I used Tasty Cheddar (from Tasmania).  It's appropriately named, because it's very tasty cheese!  You can use your favorite cheddar, Monterrey or Colby cheese instead.
Place 2 cups of shredded chicken,  one cup of shredded cheese and 2 tablespoons taco seasoning into a bowl and combine.  Assemble the enchiladas by placing 2-3 heaping spoonfuls of chicken mixture onto each wrap, leaving space to fold down the top and bottom, then roll them tightly.  Place in a casserole dish with the seam down.
For the sauce, you will need flour, butter, chicken broth, diced green chiles and sour cream.  Melt the butter in a saucepan and stir in flour.  Cook the roux for a couple minutes then add your chicken broth.  Simmer while stirring for 5 minutes.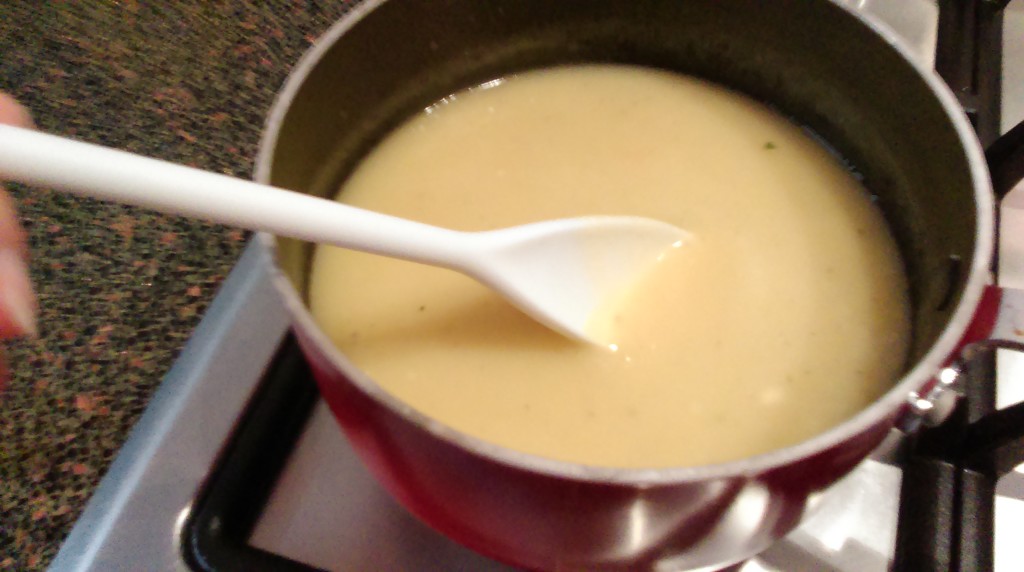 Turn off the heat and stir in the green chiles and sour cream.  Stir to combine.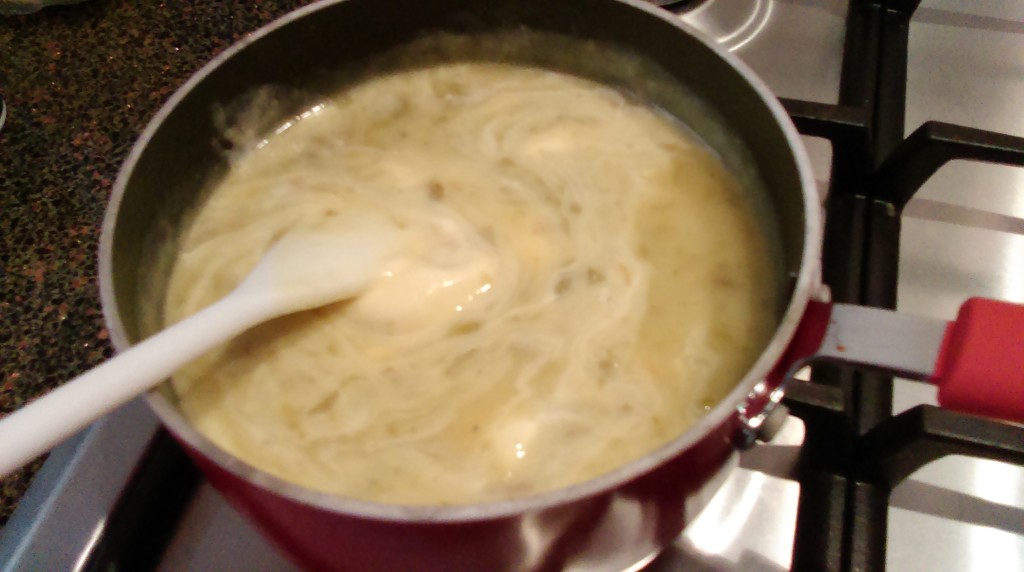 Pour the sour cream chile sauce over the chicken enchiladas.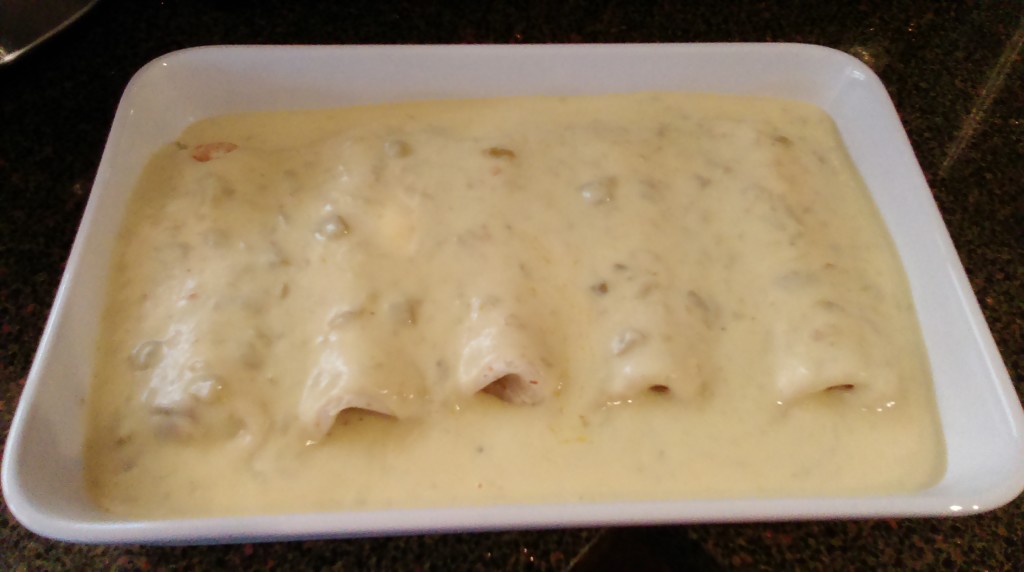 Top the chicken enchiladas with shredded cheese.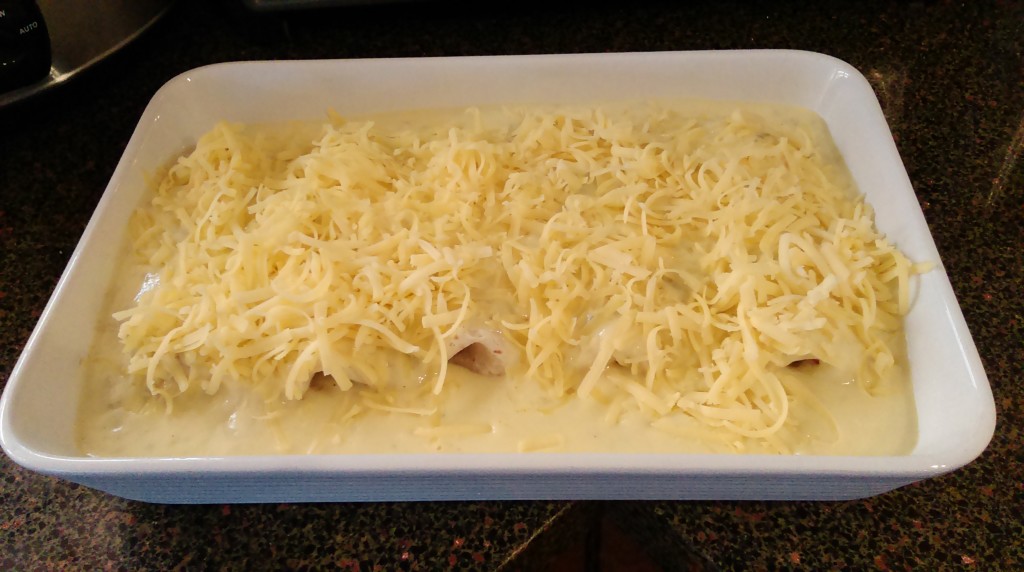 Place the creamy chicken enchiladas casserole into a preheated 350 degree F oven and bake uncovered for 20 minutes or until the cheese is melted and sauce is bubbling.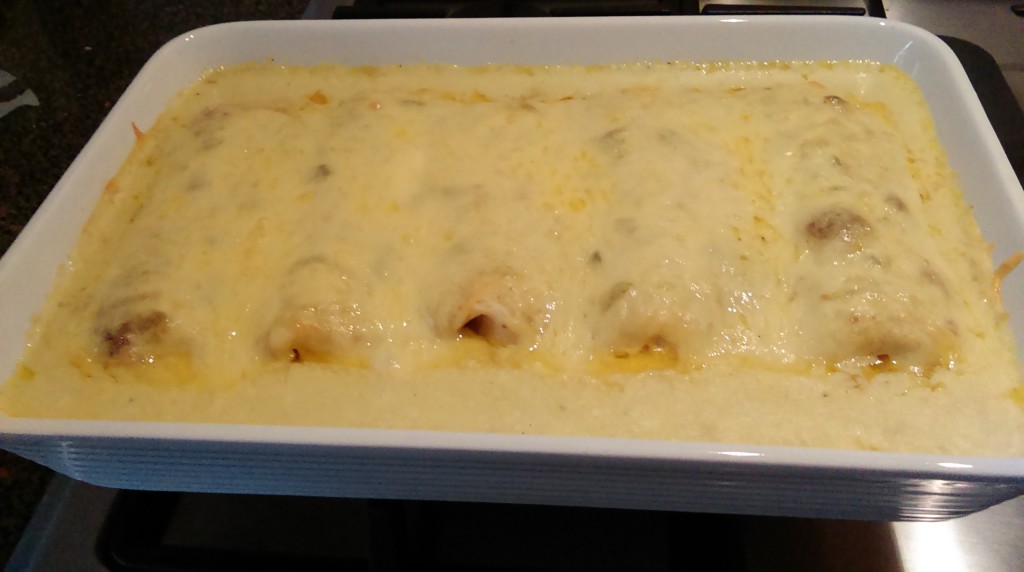 Lets just enjoy this from yet another angle.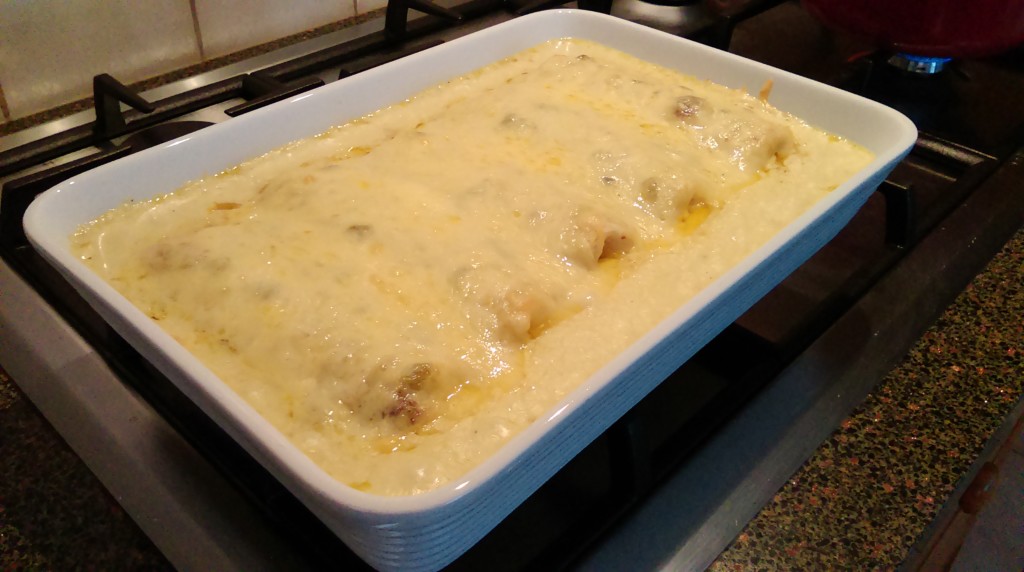 Pictures don't do it justice.
Serve with Mexican Rice, guacamole, salsa and sour cream.  Delicious!
This could be assembled ahead of time, refrigerated or frozen, then baked when you need a great Mexican dinner.
Ingredients:
Flour Tortillas
2 cups cooked, shredded chicken
2 cups shredded white cheese
2 tablespoons taco seasoning
3 Tbsp. butter
3 Tbsp. flour
2 cups chicken broth
1 cup sour cream
1 (4 oz) can diced green chiles
Directions:
Combine shredded chicken, one cup shredded cheese and the taco seasoning in a bowl.  Place a couple heaping tablespoons of mixture onto each flour tortilla and roll up.  Place in casserole dish, seam side down.
Melt butter in saucepan.  Stir in flour and cook for a couple minutes.  Add chicken broth and simmer for 5 minutes.  Remove from heat and stir in the green chiles and sour cream.  Pour sauce over chicken enchilidas.  Top with remaining cheese.
Bake for 20 – 30 minutes in a 350 degree oven.
This was a recipe I found on Pinterest, but, of course, I modified it.  It's impossible for me to stick to a recipe exactly.  Give this Creamy Chicken Enchilada recipe a try and let me know how you liked it!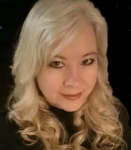 Sharon Springfield