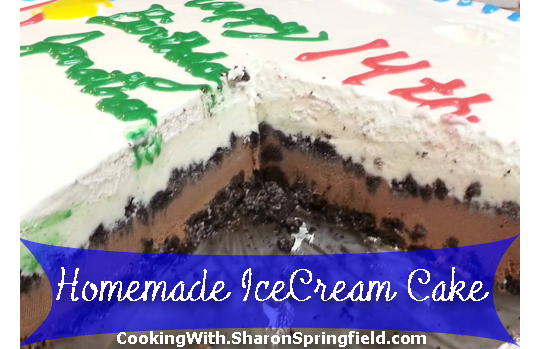 Hey y'all…since it's summer and really hot, my kids have been begging me to make another Ice Cream Cake.  So I did…
This time we took pictures of the procedure in case you wanted to make one too.  It's really not that hard to do and it's really delicious!  You can make it with whatever flavors you like.  My first one was with lactose free Tofutti ice cream.  This one is with regular ice cream and frozen yogurt: chocolate brownie, strawberry and vanilla.
The first step is to prepare your pan.  Line a springform pan with a large sheet of plastic wrap.  I had some extra wide plastic wrap but if you don't, just use a couple strips of regular sized and overlap them so the entire pan and up the sides is covered with the plastic.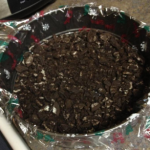 Next, crush 2 packages of cookies (Oreo's or similar) in a ziplock bag and a meat mallet.  Do about 1/3 of the package at a time.  Spread a layer of the crumbs over the bottom of the prepared pan.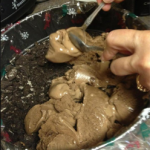 Spoon softened ice cream over top of the oreo crust layer, spreading out evenly.  You will use about 1 quart for this layer.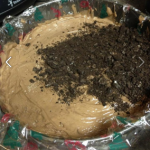 Sprinkle a layer of crushed cookies on top and cover with plastic wrap and put into freezer for at least 30 minutes.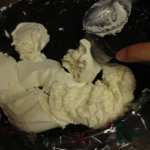 Remove from freezer and uncover.  Spread another layer of ice cream over the crumb layer. Top with more cookie crumbs and the cover with plastic wrap.  Freeze for at least 30 minutes.  Repeat with final layer of ice cream.  Cover and freeze overnight.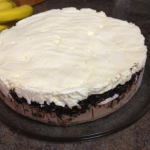 The next day, remove all plastic wrap from the ice cream cake and place on a cake plate.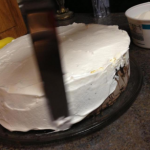 Spread with thawed cool whip.  Freeze uncovered for an hour then cover with plastic wrap.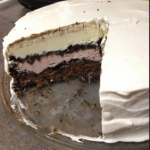 When ready to serve, remove from freezer about 15 minutes before serving.  Cut using a big, bad chef's knife.  Enjoy!
*Try different flavor combos according to your taste.  Some to try…coffee, chocolate, caramel, or different flavors of sherbet with crushed shortbread cookies or coconut cookies in between the layers.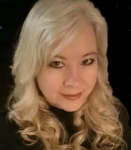 Sharon Springfield