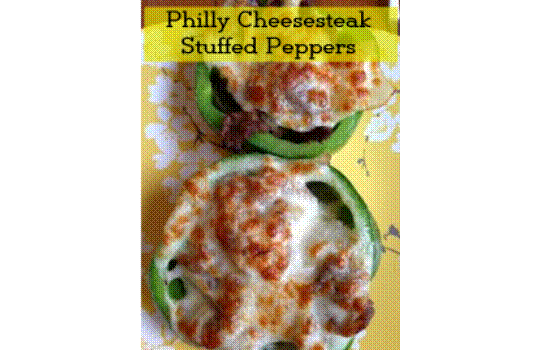 Philly Cheesesteak Stuffed Bell Peppers
This recipe was one of the top pinned recipes from Pinterest.  These cheesy peppers, bursting with roast beef, onions and mushrooms are a great new way to stuff peppers!  Hope you enjoy this and remember to share this with your friends and family. 🙂
Ingredients
8 oz thinly sliced roast beef
8 slice provolone cheese
2 large green pepper
1 medium onion
6 oz baby bella mushrooms
2 Tbsp olive oil
2 Tbsp butter
1 Tbsp minced garlic
1 pinch salt and pepper
1 small amount of pizza sauce for drizzle if you prefer
1 small jar of banana peppers (pepperoncinis) to taste
Instructions
Preheat Oven to 400°F
Slice peppers in half lengthwise, remove ribs and seeds.
Slice onions, banana peppers and mushrooms. Sauté over medium heat with butter, olive oil, minced garlic and a little salt and pepper. Sauté until veggies are nice and caramelized, about 25-30 minutes.
Slice roast beef into thin strips and add to the onion/mushroom mixture. Allow to cook 5-10 minutes.
Line the inside of each pepper with a slice of cheese. Then, fill each pepper with meat mixture until they are nearly overflowing. Top each with another slice of cheese.
Bake for 15-20 minutes until the cheese on top is golden brown.
You can drizzle a little pizza sauce over top if you like the extra zip.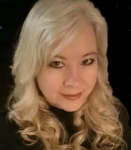 Sharon Springfield