Home Fried Potatoes – Breakfast Homefries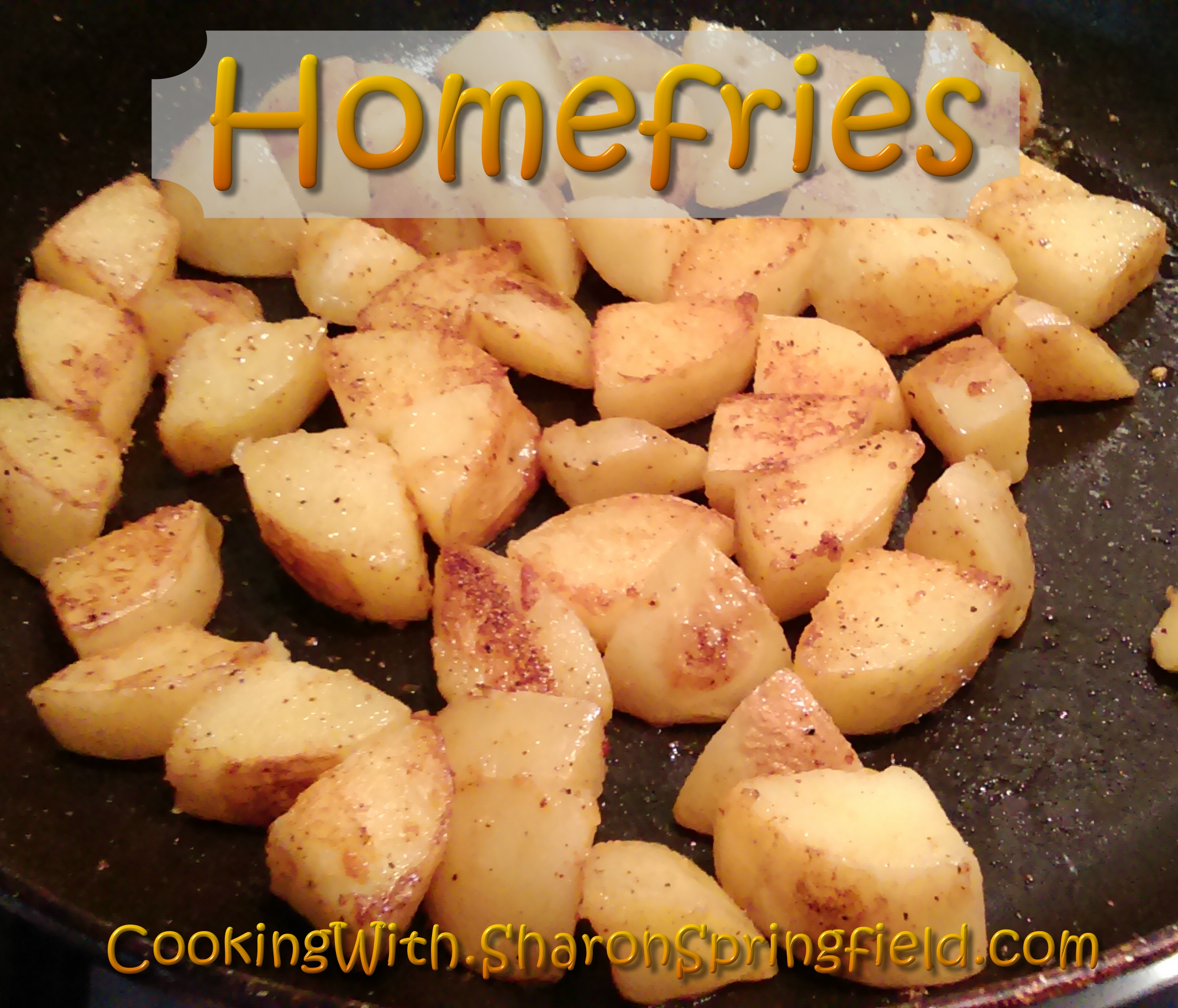 A big breakfast with these delicious Homefries will start your day off right!
How do you make Homefries?
They are surprisingly easy and quick, if you plan ahead.
Make up some baked potatoes the night before, and cool them overnight in the fridge.  In the morning, slice the potatoes up and brown them up in a frying pan on the stove top.
Use your favorite seasonings to flavor the home fries.  Our family loves Everglades Seasoning.  Just use your favorite seasoned salt spice blend, and you're sure to love these delicious breakfast home fried potatoes!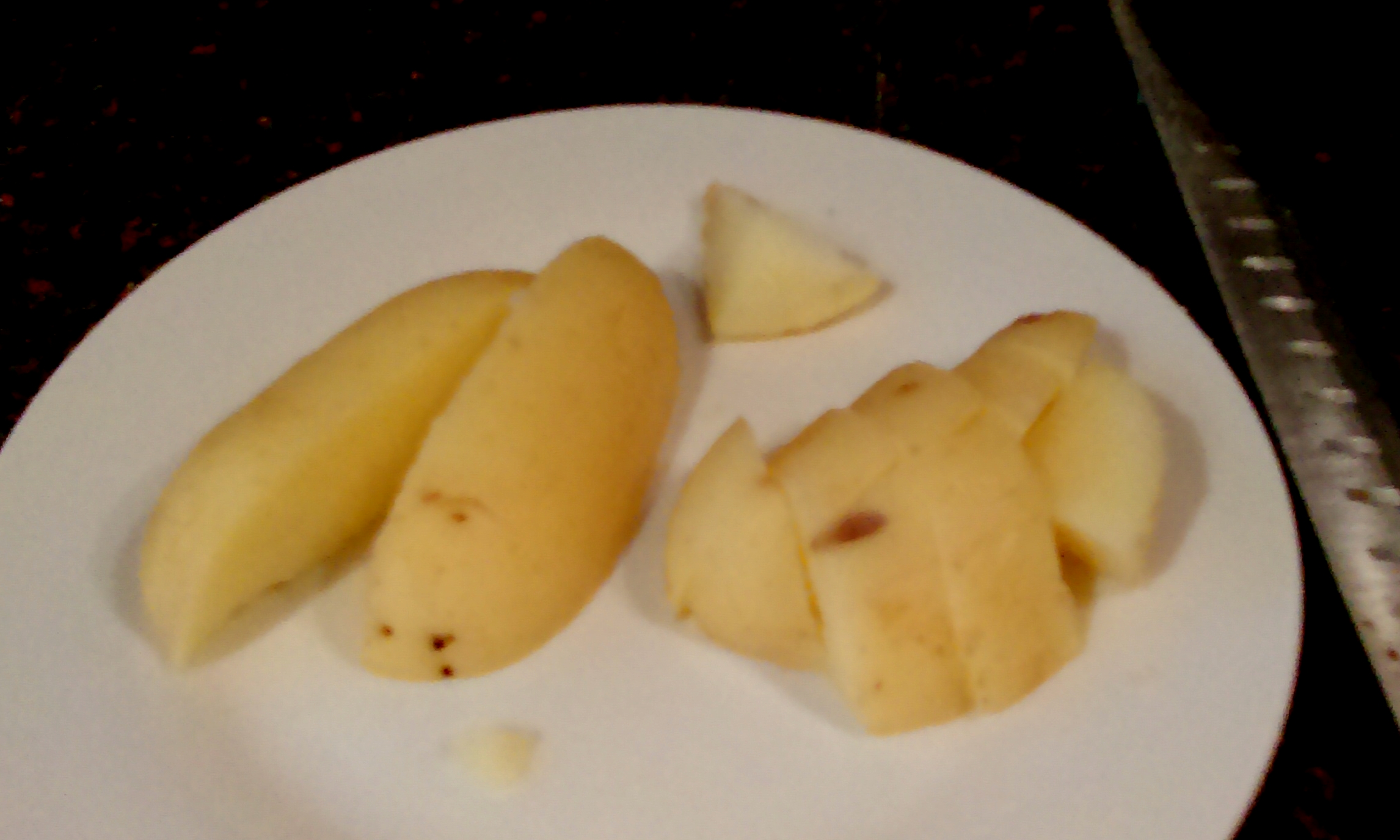 Dicing up the cooled baked potatoes.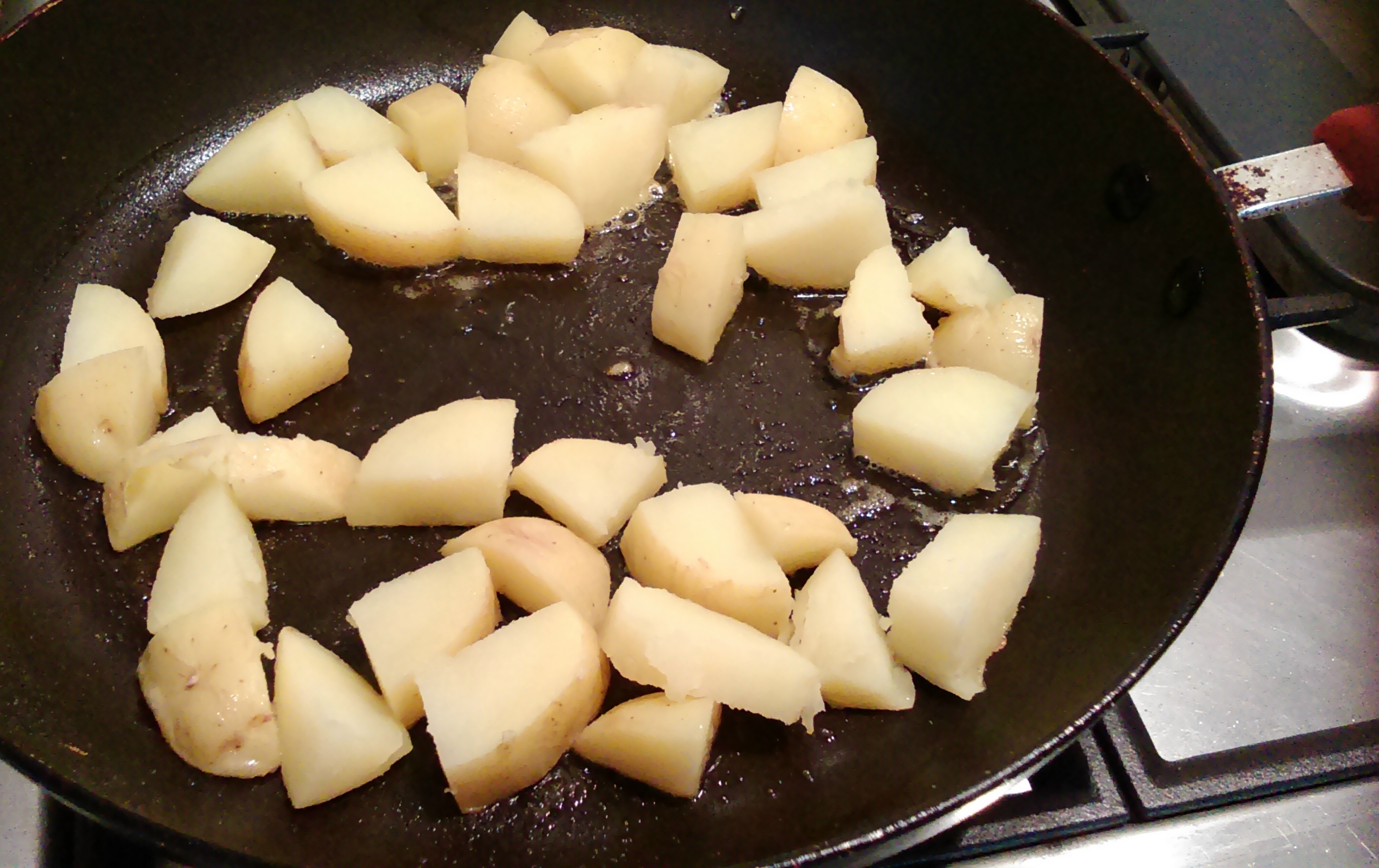 Panfrying the home fried potatoes in seasoned oil & butter.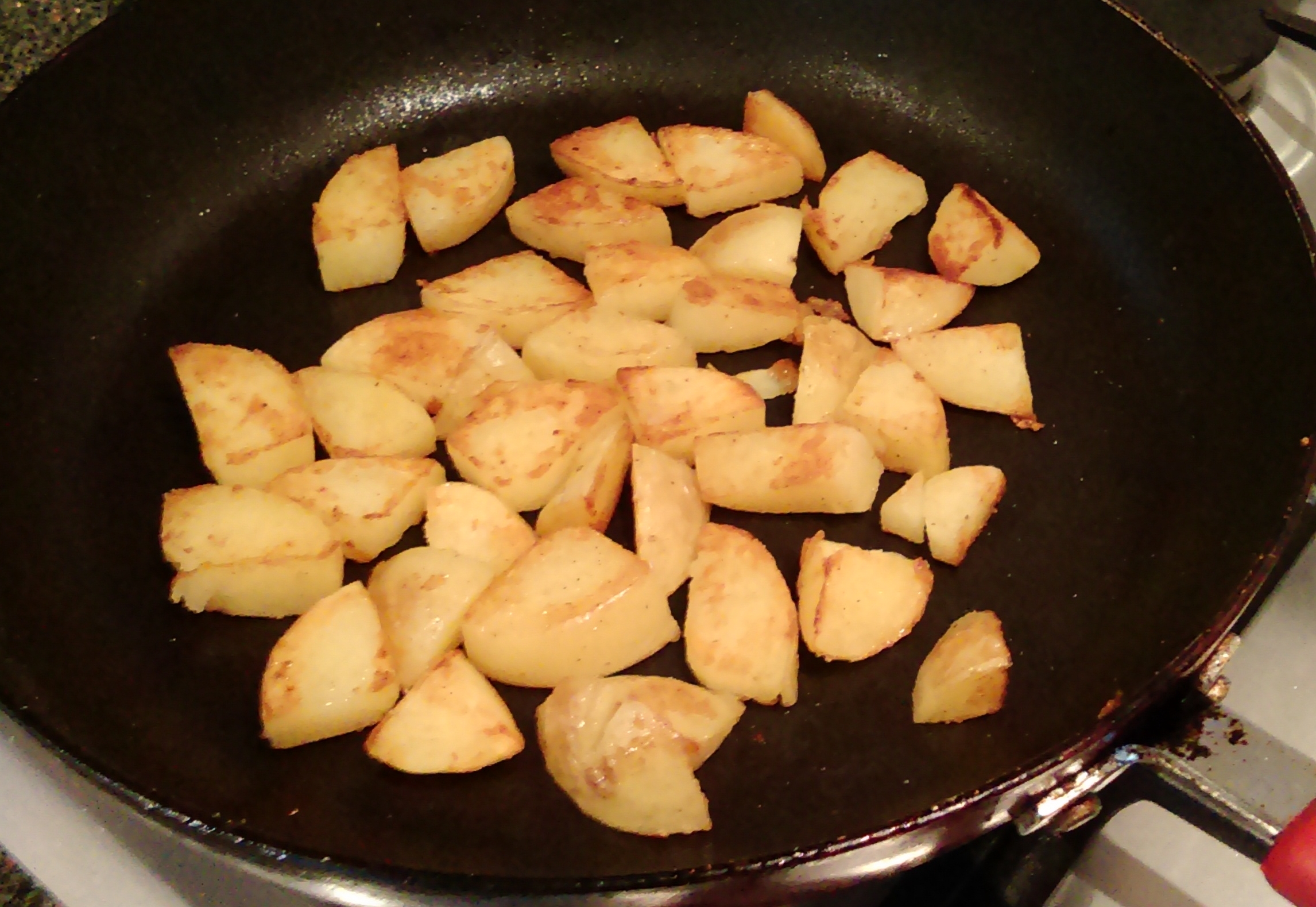 Browning up the home fried potatoes on the stove.  Almost there…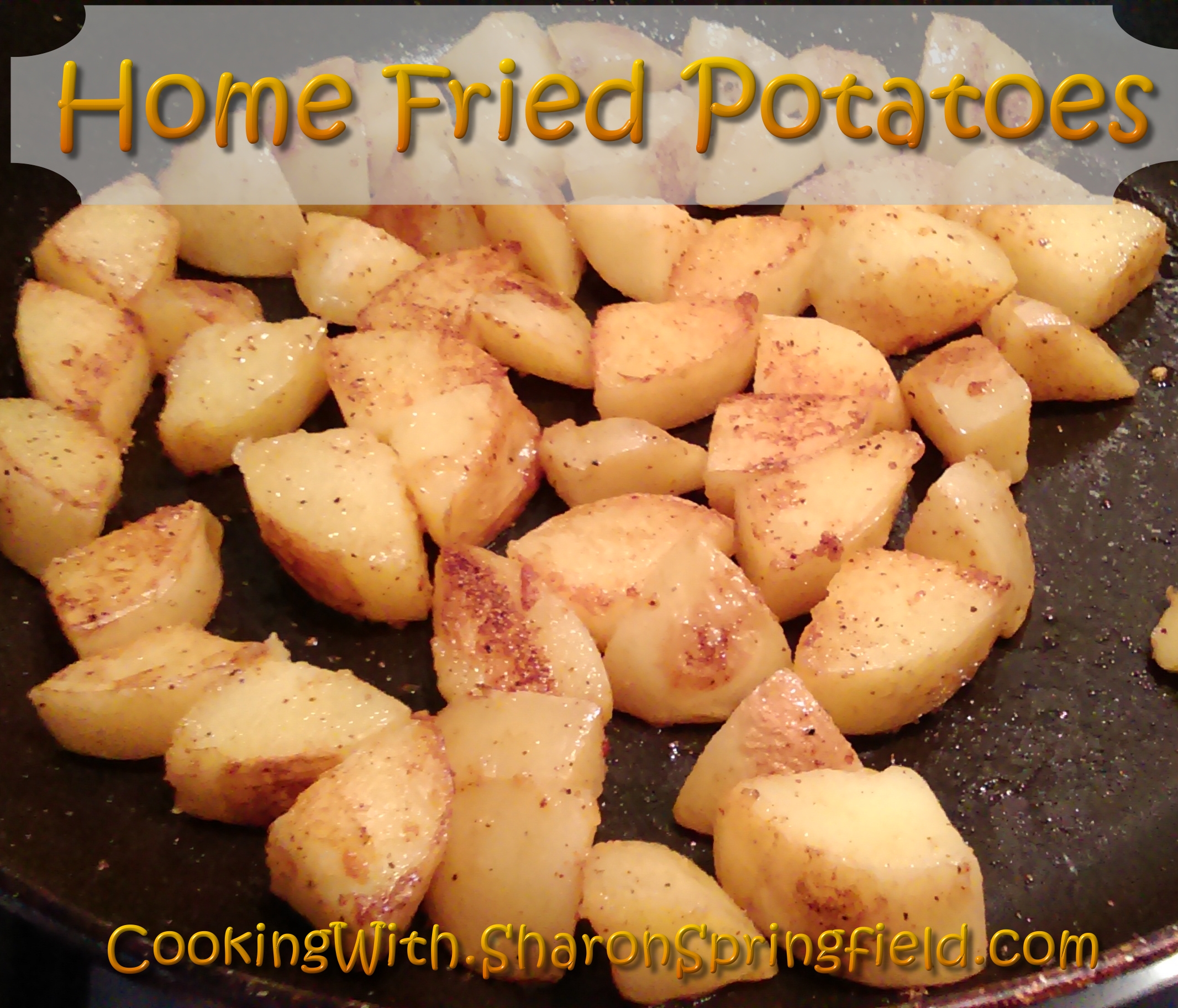 Ingredients
4 potatoes
1 tablespoon cooking oil
1 tablespoon butter
seasoned salt
Instructions
Microwave or bake potatoes until cooked throughout. *You can use leftover baked potatoes for this recipe.
Cool potatoes completely.
Quarter the potatoes slice about 1 cm thick.
Heat oil and butter in a large nonstick frying pan over medium-high heat.
Once heated, sprinkle a layer of seasoned salt over the melted butter/oil.
Add the diced potatoes in a single layer.
Cook the potatoes until lightly browned on one side.
Turn and cook on other side until lightly browned.
Serve for breakfast, or as a nice side dish with dinner.
http://cookingwith.sharonspringfield.com/blog/home-fried-potatoes/
Copyright 2016 - Recipe and Images - Sharon Springfield - CookingWith.SharonSpringfield.com
These homefried potatoes are also great as a side dish for dinner.  (Great Meat & Potatoes guy food.)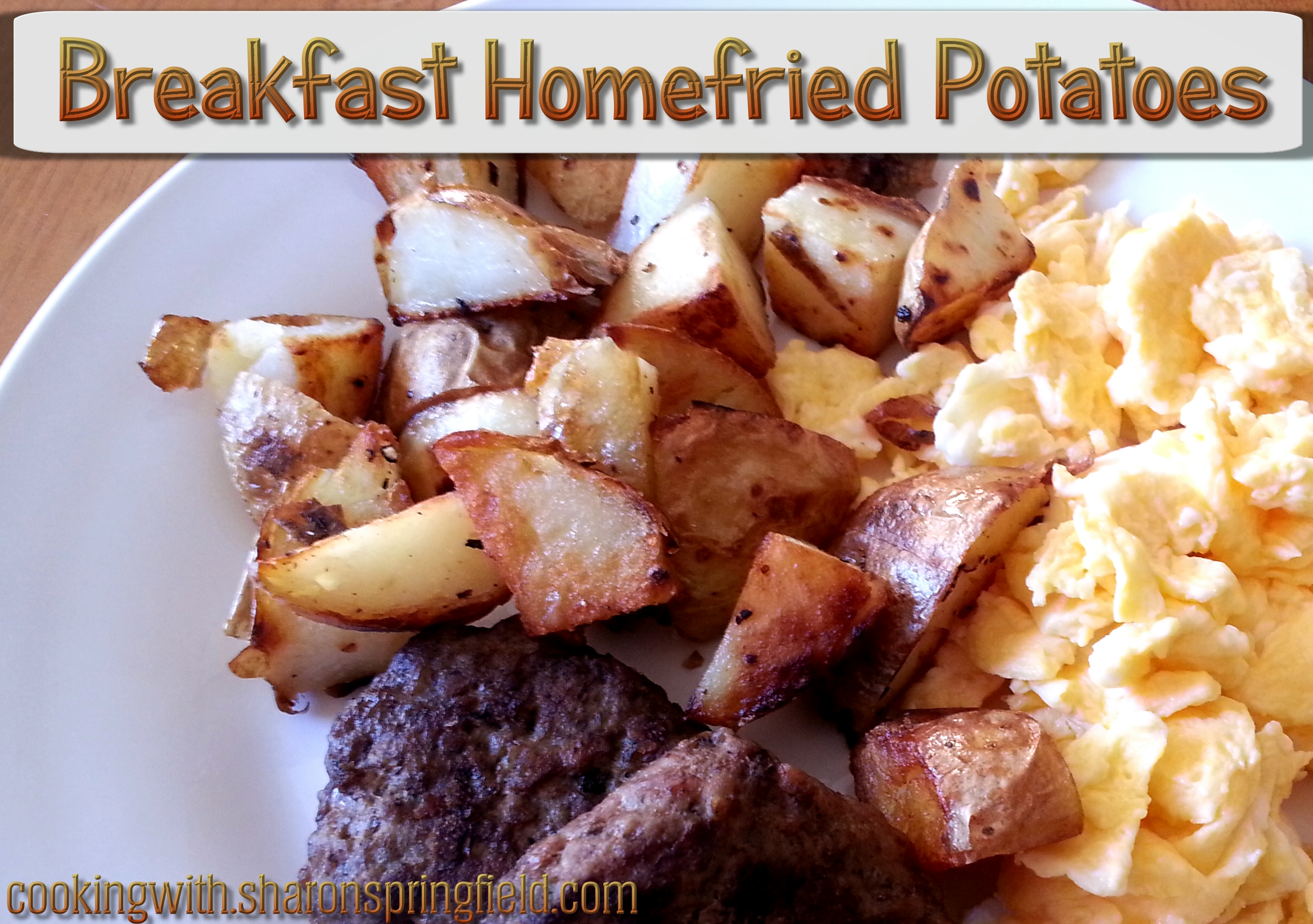 Try my homemade turkey sausage recipe, to complete your big breakfast menu!  (Pictured above with below the home fried potatoes.)
Don't forget to PIN this Homefries Recipe!  https://www.pinterest.com/pin/280278776787458714/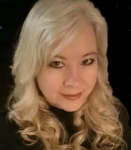 Sharon Springfield