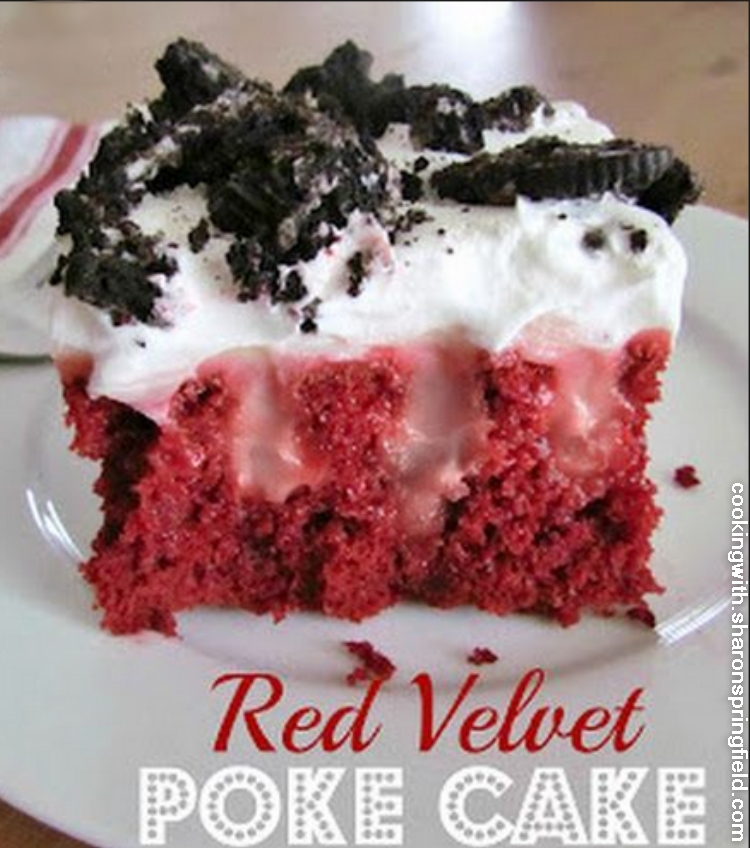 Red Velvet Poke Cake
Duncan Hines Red Velvet Cake Mix
Cheesecake Instant Pudding
Oreos
Cool Whip
Bake the Red Velvet Cake as directed in a 9×13″ baking pan.  Using the handle of a wooden spoon, poke holes at 1 inch intervals into the top of the cake, about halfway through cake.
Mix up the pudding using directions for pie filling.  (uses less milk)  Spread the pudding over the cake, smoothing the pudding into the holes.
Cover with plastic wrap and refrigerate the cake for 2 hours.  While the cake is chilling, crush Oreo cookies into crumbles for the top of the cake.  Once the cake is chilled well, spread Cool Whip onto the top of cake and sprinkle with crushed Oreos.
*Photo found online – credit unknown – if its yours, will happily link to your post.