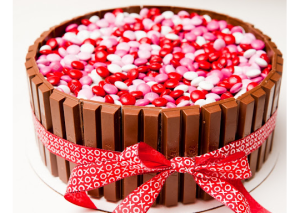 Valentine's Day Cake
Here's a super simple idea to decorate any round layer cake in a valentine's theme.  Just make a double layer round cake and frost it with any cake / frosting combo that suits you.  Then stack Kit-Kat bars around the edges, securing them with a ribbon tied in a bow.  Then top the cake with Valentine M&M's!  Isn't it just adorable?  Make this Valentine's Day extra special with this super nice cake!
Happy Valentine's Day!
Pin The Recipe!  http://www.pinterest.com/pin/280278776783644761/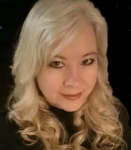 Sharon Springfield