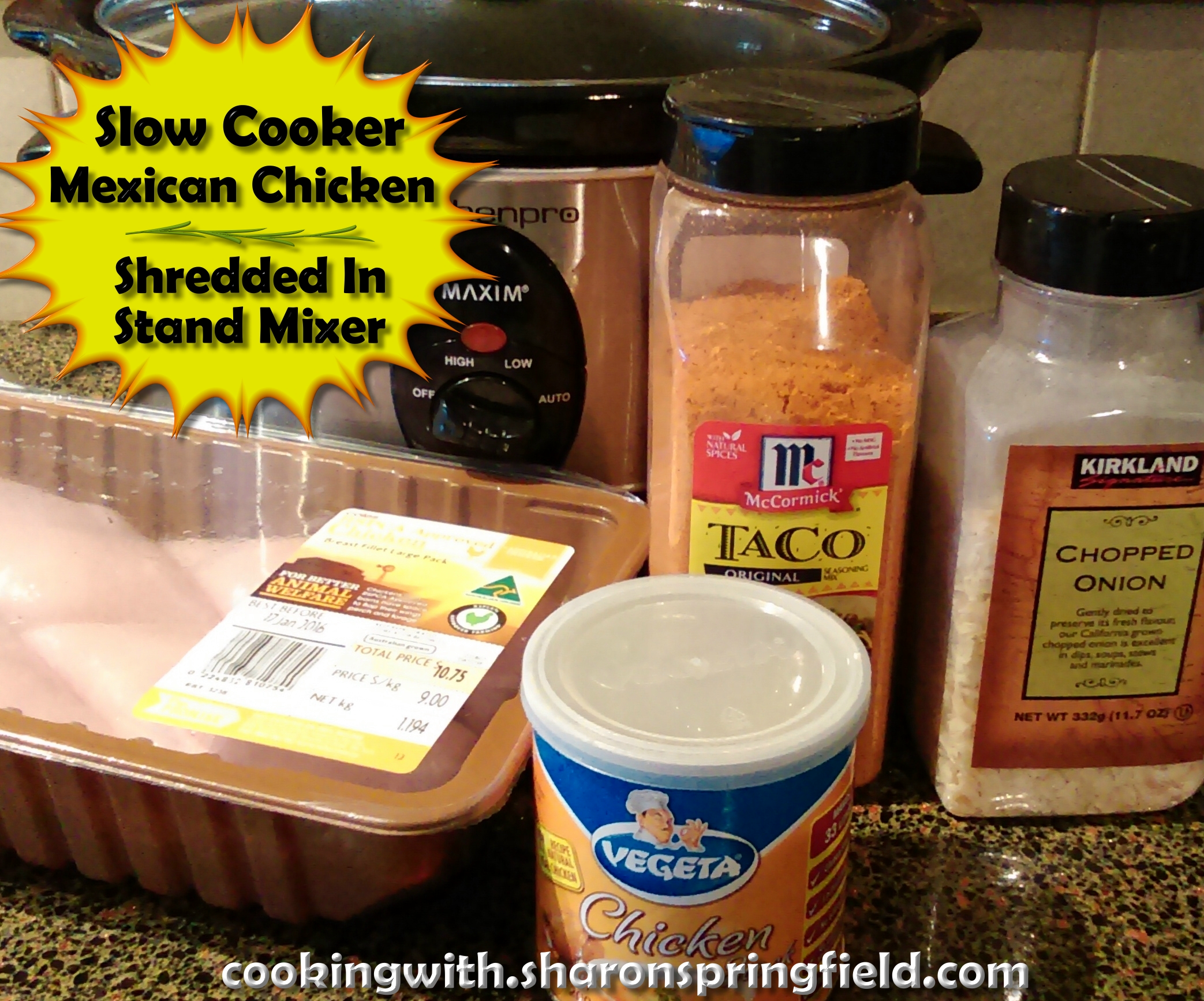 Here is a great recipe for when you need shredded Mexican flavored chicken for chicken tacos, chicken enchiladas, chicken quesadillas, Mexican chicken tortilla casserole, or whatever recipe that calls for shredded chicken.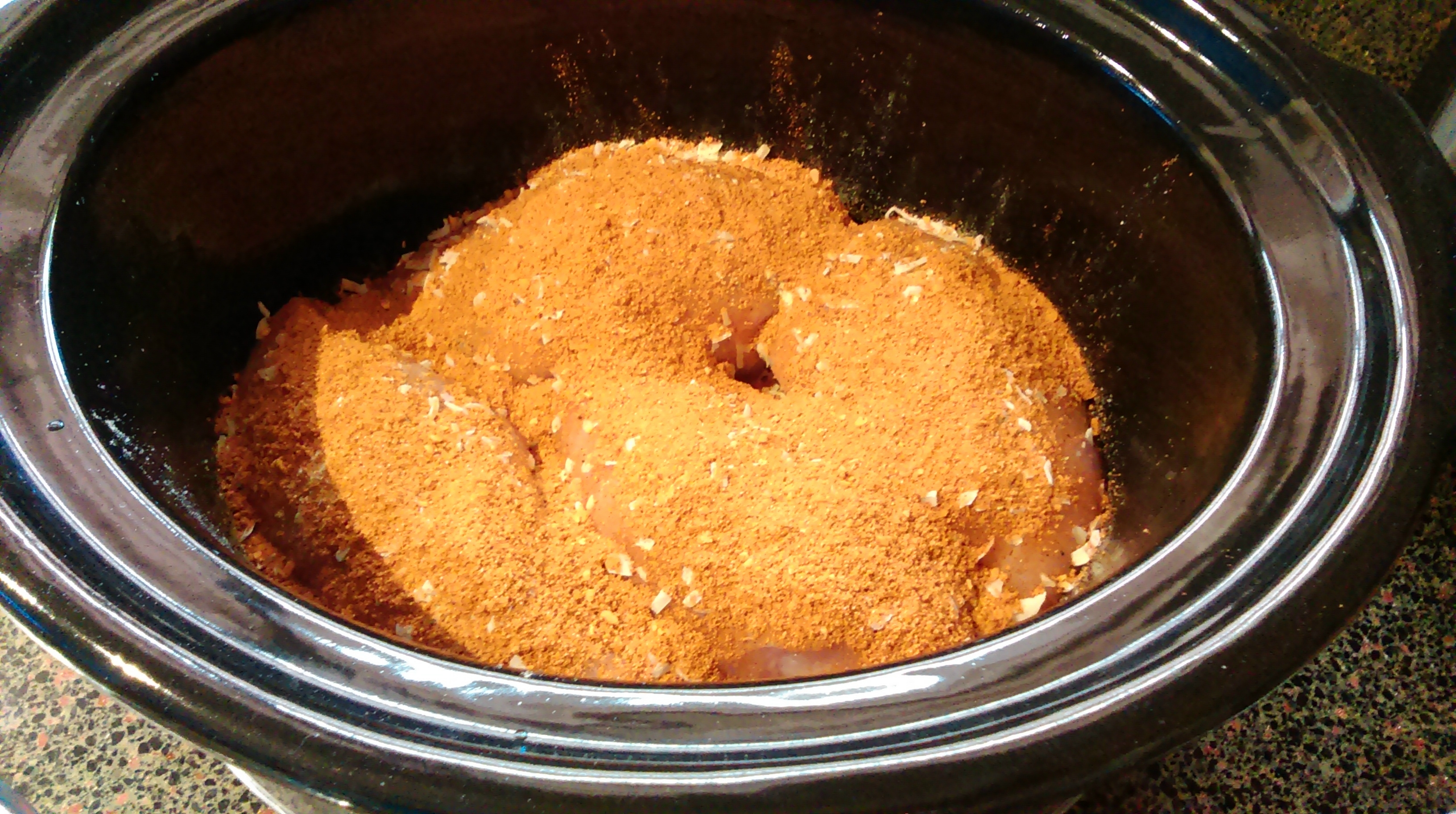 First you cook the chicken in your Crockpot / slow cooker.  You simply layer your chicken in the crock, sprinkle the seasonings on top and pour in a small amount of chicken broth.  That's it!  Slow cook until the chicken is done.  These breasts only took a couple hours on low.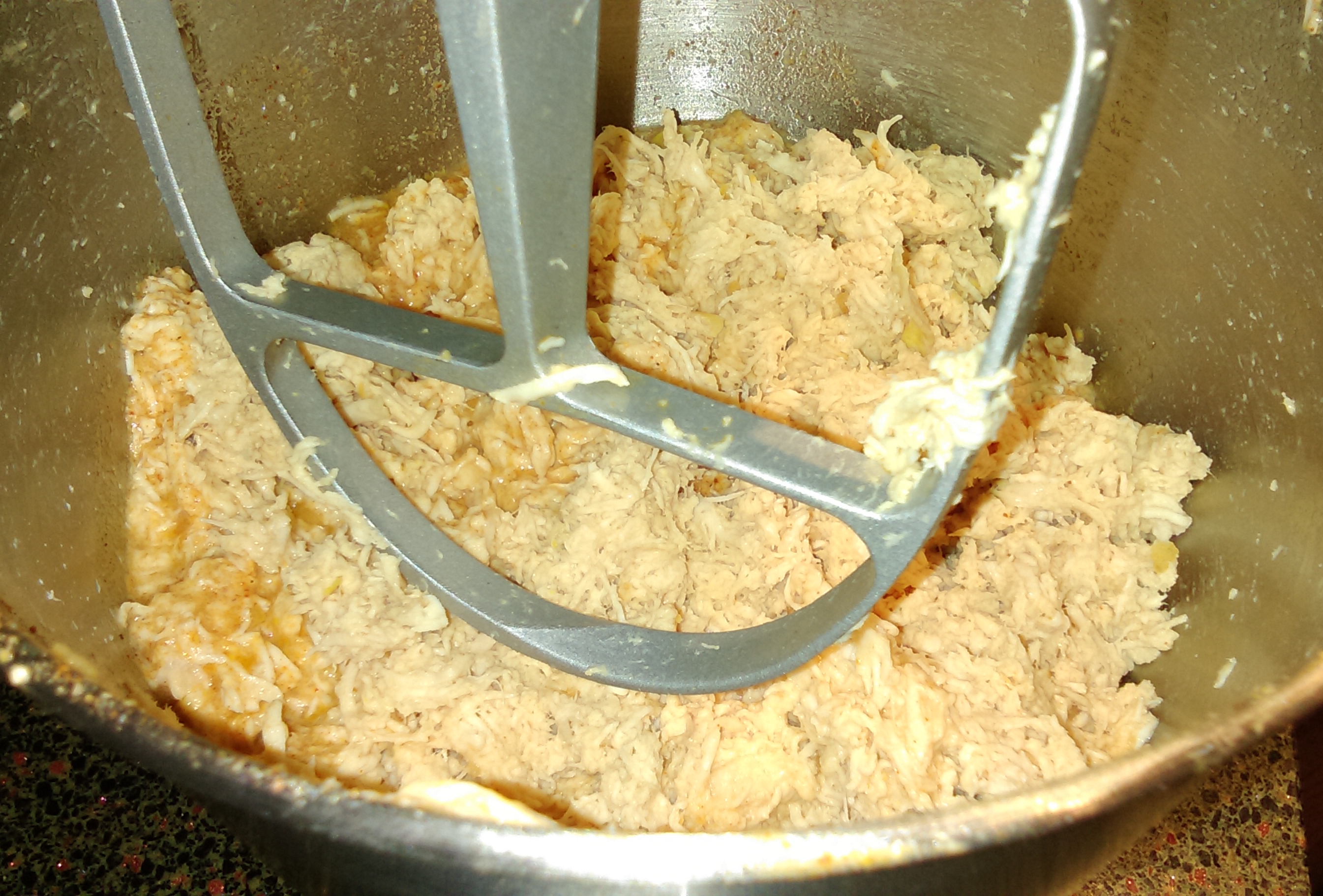 Allow the chicken to cool a little bit, then place the cooked chicken into the bowl of your stand mixer.  Strain the liquid remaining in the slow cooker crock and pour into the bowl.  Using the paddle attachment, on low speed, stir the chicken and broth until the chicken is shredded.  This only takes a minute.
Now you have lots of delicious Mexican seasoned shredded chicken to use in your favorite recipes!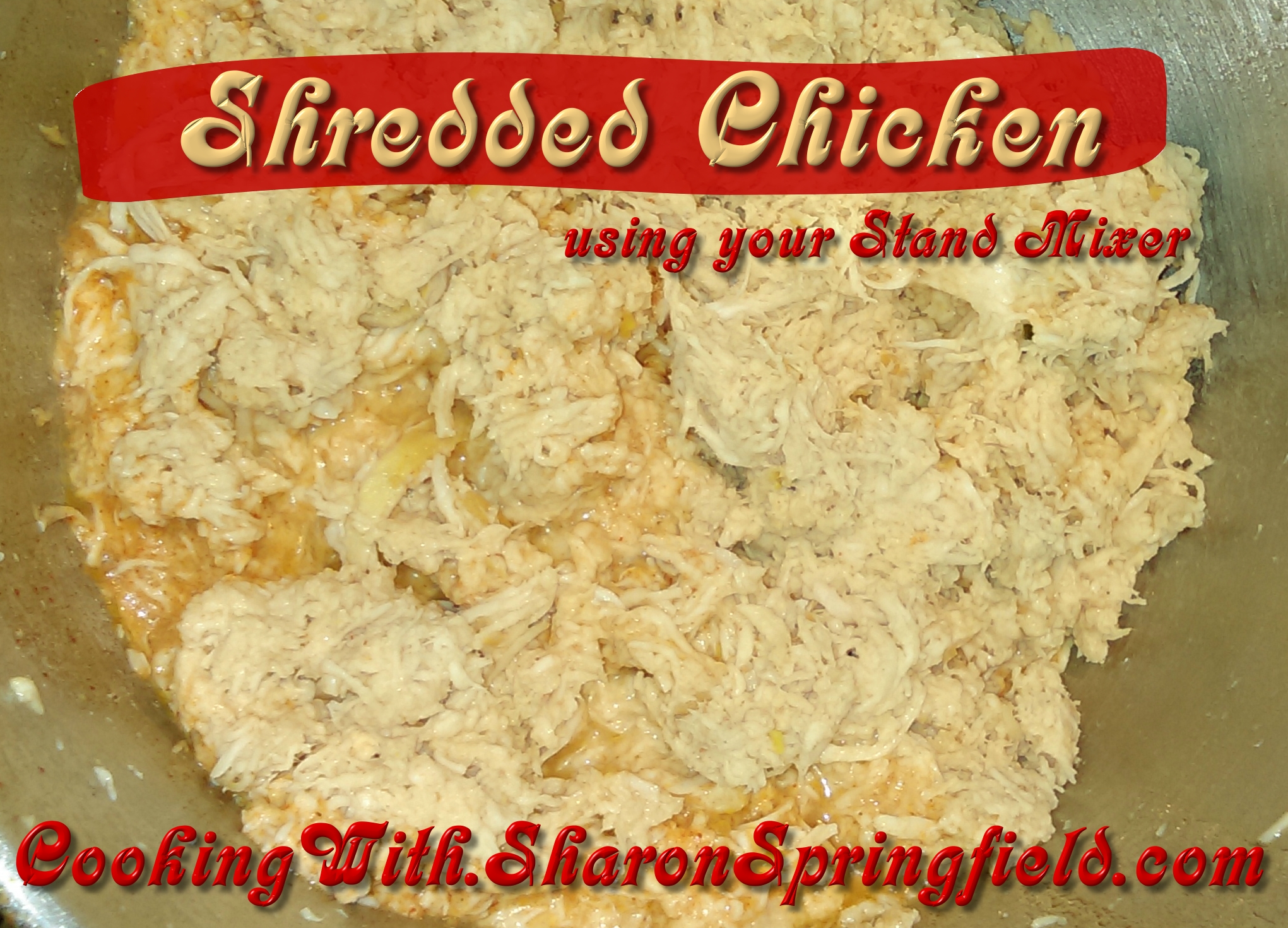 Ingredients:
4 chicken breasts (approx 2 pounds / 1 kg)
1/4 cup taco seasoning
2 tablespoons dried minced onions
2 tablespoons chicken bouillon powder
1/2 cup water
Place chicken in bottom of oiled crock pot.  Sprinkle the taco seasoning, dried onions and bouillon powder over top of chicken.  Pour water into crock.  Cover and cook on low until chicken is cooked thoroughly.  Approximately 2-3 hours on low.  Chicken should flake apart if you stick a fork in it and twist.
Allow chicken to cool for at least 30 minutes.  Place the chicken in the bowl of a stand mixer.  Strain the liquids remaining in the crock and add the strained liquid to the bowl of the stand mixer.  Attach paddle attachment to stand mixer. Turn on mixer on lowest setting.  Stir until the chicken is just shredded.  This takes only about a minute.
Use the shredded chicken in recipes like Creamy Chicken Enchiladas, Mexican Chicken Casserole, Green Chile Mexican Chicken Casserole
Pin this recipe!  https://www.pinterest.com/pin/280278776787457542/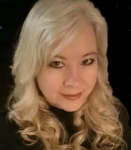 Sharon Springfield