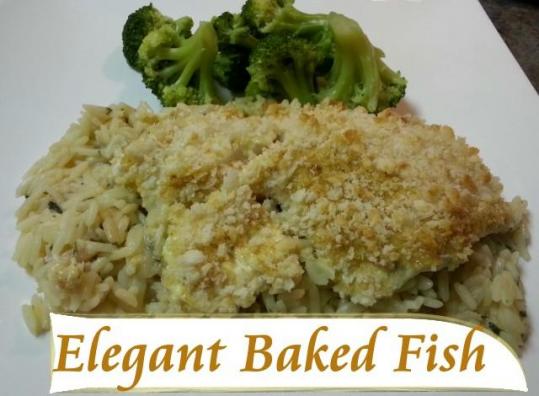 Tonight I made this fabulous baked fish dinner.  With home cooked food this good, who needs to go out to dinner?!  The next time you're in the mood for fish, try this very easy and elegant fish recipe.  It's impressive enough to serve guests. Don't be surprised when they beg for the recipe – yes, it's that good!
Elegant Baked Fish Recipe:
3/4 cup mayonnaise
1 tablespoon Dijon mustard
1 tablespoon lemon juice
1 tablespoon Worcestershire sauce
1 teaspoon garlic powder
1 teaspoon Chef Prudhomme's Blackened Redfish Seasoning
1/2 teaspoon curry powder
8 fish fillets
Panko bread crumbs
In a small bowl, combine the first 7 ingredients.  Blend well.
Place the fish fillets in a large baking dish.  Spread the mayonnaise mixture over all the fillets.  Sprinkle with bread crumbs.  Bake fish in a preheated 400 degree F oven for 15 minutes.  (If you have a convection oven, turn on for the last 5 minutes or if not, use your broiler for a few minutes, until the bread crumbs are lightly browned.)
Serve over rice pilaf with steamed broccoli.
The first time I made this baked fish recipe, my son told me, "You blew this fish right out of the water!"  Lol!.  What a nice compliment, I think…
Don't forget to share this on facebook and Pinterest! 
Thanks for stopping by my blog and sharing this awesome recipe. 🙂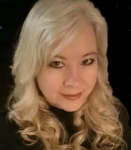 Sharon Springfield