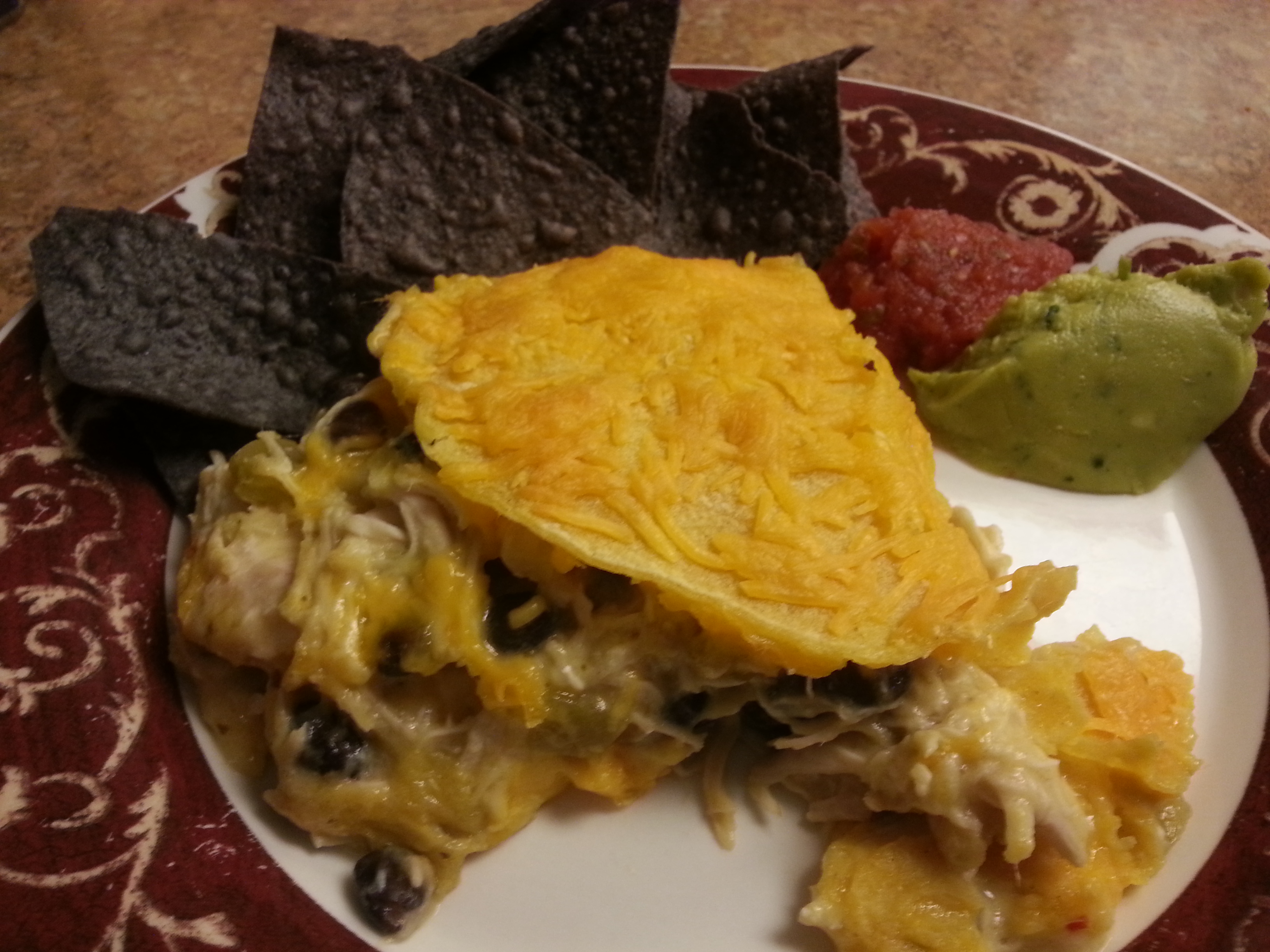 My Favorite Mexican Chicken Casserole Recipe.
18 corn tortillillas
3 cooled chicken breasts
15 oz can black beans, drained & rinsed
10 oz can cream of chicken soup
10 oz can green enchilada sauce
4 oz can diced green chilis
2 cups shredded cheddar cheese
10 oz water
1 tablespoon chicken base
In a 9×13″ glass baking dish, layer 6 corn tortillas.  Stir together everything else besides cheese. Spread half of chicken mixture over corn tortillas and sprinkle 1/3 of the cheddar over it all. Repeat layers. Top with the last 6 tortillas and sprinkle cheese over top. Bake at 350 for 30 minutes.