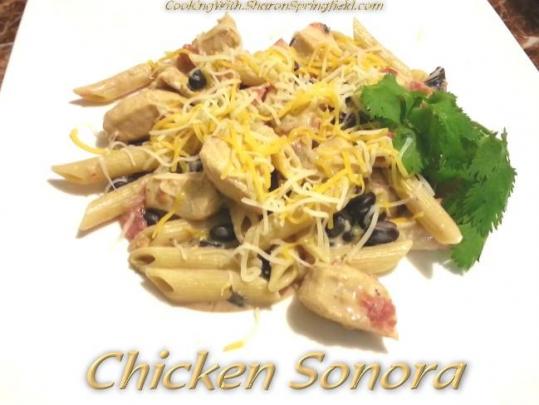 Chicken Sonora
One of my favorite and fastest dinners. A copy-cat of Ruby Tuesday's dish.  Also great as a meatless dish if you omit the chicken.
1 pound chicken breasts, cooked and chopped 
1/2 package penne or ziti
1 12 oz. jar Alfredo sauce with sun dried tomatoes
1 16 oz. can black beans
1 10 3/4 ounce can Rotel Tomatoes
Grill or broil chicken and cut into bite-sized pieces. Boil pasta according to pkg. directions. Drain Rotel Tomatoes and black beans – rinse beans. Combine all in a pan and warm through. Serve with garlic bread and a salad.
8 Servings
Pin It!  http://www.pinterest.com/pin/280278776783622170/
Sharon Springfield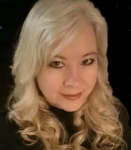 Sharon Springfield