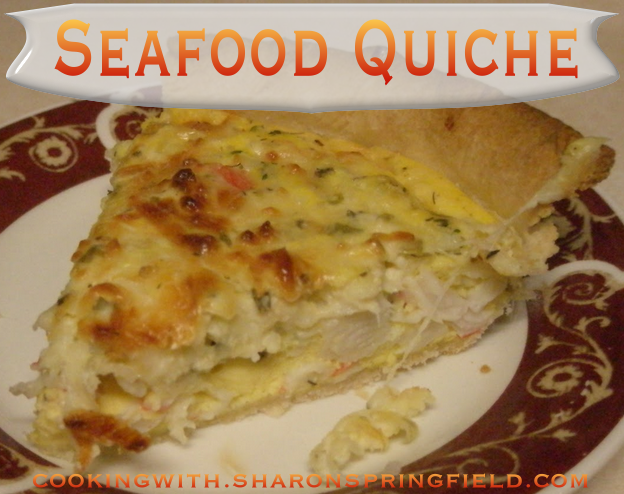 Seafood Quiche
This Seafood Quiche recipe is very easy and can be made ahead and refrigerated until ready to bake.  Make it the night before a holiday and pop it into the oven in the morning while you get ready for the day.
You can use a pre-made pie crust if you don't want to fuss with homemade.
Plain Pastry for one 9-inch pie crust
4 eggs
1/4 cup milk
1 cup flaked cooked whitefish (fake crab meat)
1/2 pound mozzarella cheese, grated
1/4 tsp. salt
1/4 tsp. pepper
1/2 tsp. basil
1/2 tsp. oregano
1/4 tsp. dill
Line a 9-inch pie plate with pastry.  Beat eggs and milk together until well blended, stir in seasonings and cheese.  Chop fish into pastry lined pie plate.  Top with egg mixture. Bake in a preheated 425 degree oven 30-35 minutes.  Cut into wedges.  Serve hot.
Pin It!  http://www.pinterest.com/pin/280278776784027000/
If you like my recipes, be a sweetie pie and share on Facebook,
Like my page "I Love To Cook" and Pin these yummy recipes on Pinterest.  🙂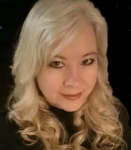 Powered by Wordpress Plugins - Get the full version!