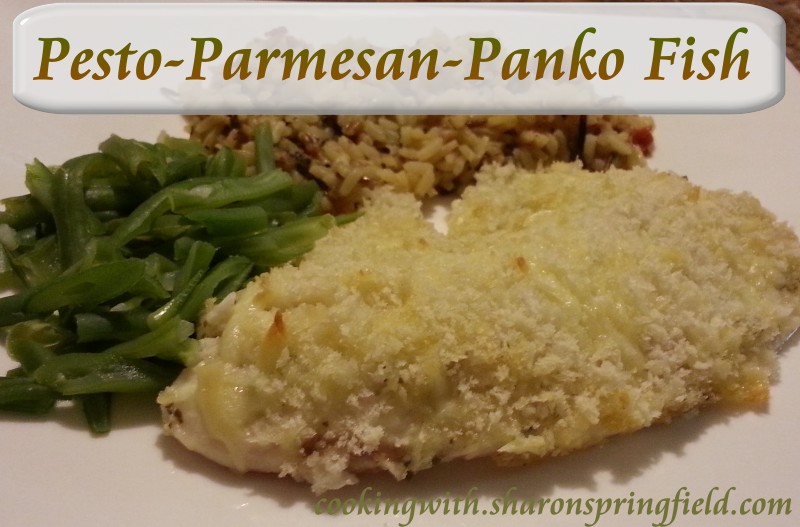 Delicious fish prepared with a pesto-Parmesan topping, sprinkled with panko bread crumbs and baked until the top is crispy  and the fish underneath is tender and flaky.
Ingredients:
Fish fillets (tilapia is shown above)
mayonnaise
pesto
Parmesan cheese
panko bread crumbs
lemon juice
Lightly sprinkle the bottom of your baking dish with lemon juice and lay the fish fillets in the baking dish.
Mix together the next 2 ingredients.  How much depends on how much fish you are cooking.  Per fish fillet, use 1 tablespoon mayonnaise and 1 teaspoon pesto.  Spread about a tablespoon of this sauce on top of each fish fillet.  Lightly sprinkle Parmesan cheese over each fish fillet and then sprinkle Panko bread crumbs on top.
Bake in a preheated 350ºF oven for approximately 15 minutes.  Test the fish to make sure it's cooked through.  It should flake easily.
Pin it!  Here's the link: http://www.pinterest.com/pin/280278776784050263/
If you like my recipes, be a sweetie pie and share on Facebook,
Like my page "I Love To Cook" and Pin these yummy recipes on Pinterest.  🙂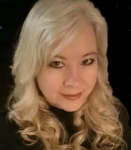 Powered by Wordpress Plugins - Get the full version!