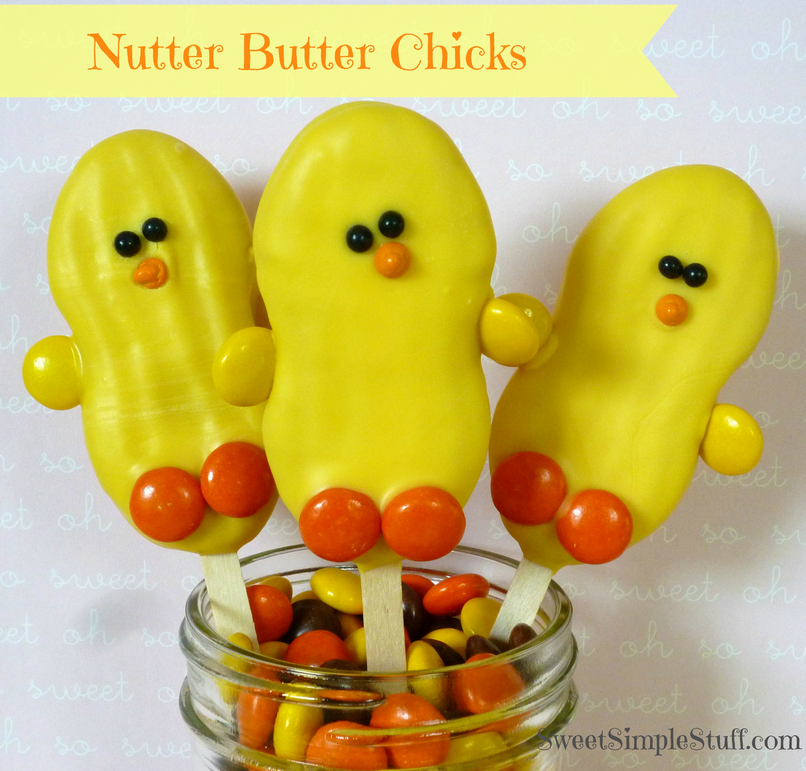 When I was on Pinterest, I ran across this and thought they were just precious!  This will be a fun project to do this weekend.  (The website this came from is listed on the photo above.)
Easter Chicks made with Nutter Butter Cookies
Nutter Butter cookies
Yellow Candy Melts or Chocolate (melted)
Black Sugar Pearls
Rainbow Chip Sprinkles
5.5″ Wood Coffee Stirrers
Wax Paper or Parchment
Work over the wax paper …
Insert the wood stick about half way up the cookie and separate the cookie … put a small amount of melted candy … put cookie back together and let candy harden. (This step is very important so that the cookies don't fall off the stick!)
Dip the cookie in melted candy and tap off excess.  Lay on wax paper.
Place 2 orange Reece's Pieces as the feet and 2 yellow ones for the wings.  Place 2 black sugar pearls for eyes and 1 orange Rainbow Chip for the beak.
Chill for a few minutes.
Nutter Butter Chicks from Simple Sweet Stuff.com
Happy Easter! 🙂
If you like my recipes, be a sweetie pie and share on Facebook,
Like my page "I Love To Cook" and Pin these yummy recipes on Pinterest.  🙂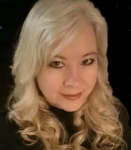 Powered by Wordpress Plugins - Get the full version!