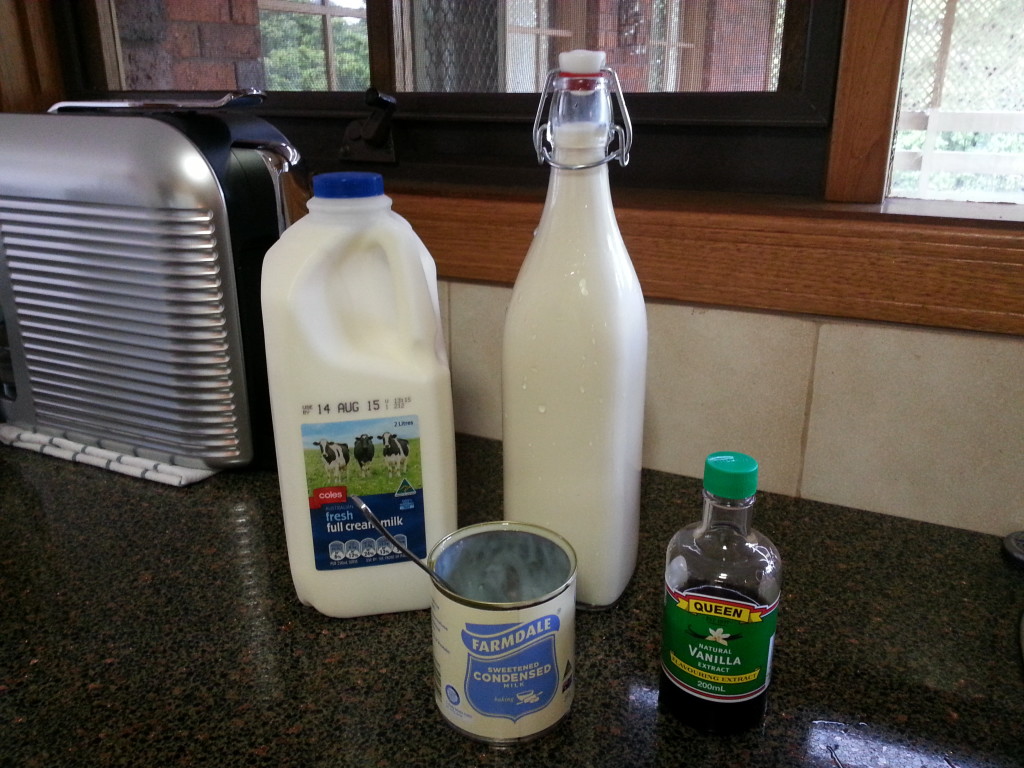 When we moved to Australia, from the US, I had no idea that I'd not be able to get my favorite French Vanilla Coffee Creamer that I loved and used daily in the US.  Thank God for Pinterest and the recipe that I modified a bit to suit my taste.   Now I think I can survive here with this delicious homemade coffee creamer that makes me feel right at home.
All you need to make this coffee creamer recipe is:
1 Liter of whole milk
1 can of sweetened condensed milk
4 teaspoons of vanilla extract
Pour everything into a bowl and whisk it up.  Transfer to a jar with a lid or a bottle like mine if you can find one.  I got this at a kitchen wares store.
Bear in mind that since you are using fresh milk, this will eventually expire.  Take note of your milk's expiration date and use up your creamer by that date.
You could try other flavored extracts to switch it up.  I plan to try coconut and almond soon.  🙂