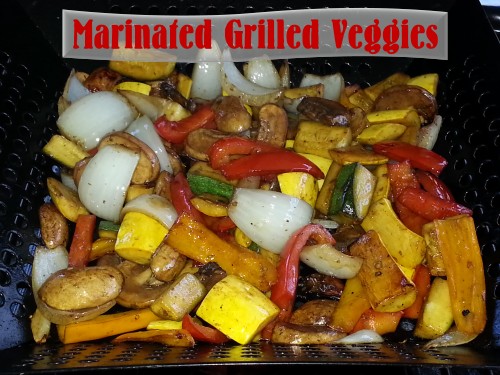 Marinated Grilled Veggies are so easy to prepare and they make a great side dish.  You can cut up your veggies up to a day ahead and let them marinate until you are ready to fire up the grill.  We have a grill basket that we use to make these grilled veggies.
Ingredients:
2 zucchini squash
2 yellow squash
1 sweet onion
1 red bell pepper
1 package fresh mushrooms
Wash, rinse and dry the veggies.  (I always use antibacterial soap and rinse well to remove any pesticides or other cooties.)  Rinse the mushrooms in just water, removing all the dirt, and set on a towel to dry.  Cut off the stems.
Prepare the marinade:
In a large ziplock bag, add 3 Tablespoons olive oil, 2 Tablespoons balsamic vinegar, 1 teaspoon minced garlic, 1 teaspoon oregano, a dash of seasoned salt such as Everglades seasoning or Adobo seasoning.  If you want to go the easy route, just use a balsamic vinagrette dressing, approx 1/4 cup.
Chop all the veggies up in bite sized pieces and add to the ziploc bag with the marinade.  Seal the bag and toss the marinade over all the chopped veggies.  If you are going to be cooking it right away, you can just leave it out on the counter while your grill heats.  If you aren't cooking them immediately, refrigerate until you are ready to cook.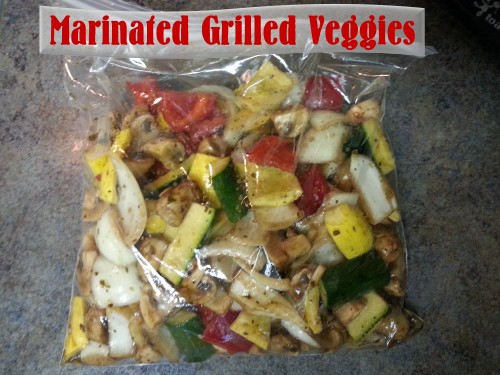 Pre-heat your grill and the grill basket.  Add  approximately half of the marinated veggies to the basket.  Stir to evenly distribute them in the basket.  Close the grill lid and let them sizzzzzle away for a few minutes.  Stir every couple minutes.  When they are crisp-tender, they are done.  Scoop them out of the basket into a serving bowl.  Repeat with remaining marinated vegetables.
Serve as a side dish or make into a vegetarian dinner in a whole wheat wrap or on a bun.
We had ours with grilled fish and rice pilaf.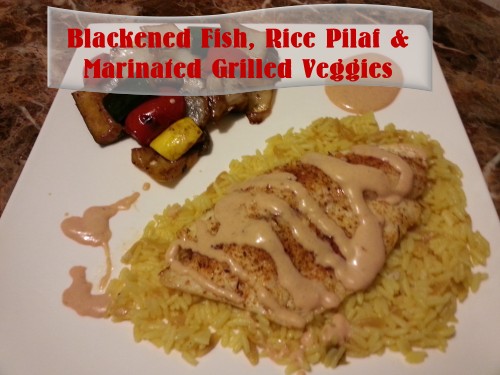 Marinated Grilled Veggies are SOOO GOOD that I would eat them every single day!  Give this a try, you will love it!
Pin it on Pinterest!  Here's the link: http://www.pinterest.com/pin/280278776783968285/
If you like my recipes, be a sweetie pie and share on Facebook,
Like my page "I Love To Cook" and Pin these yummy recipes on Pinterest.  🙂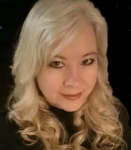 Powered by Wordpress Plugins - Get the full version!