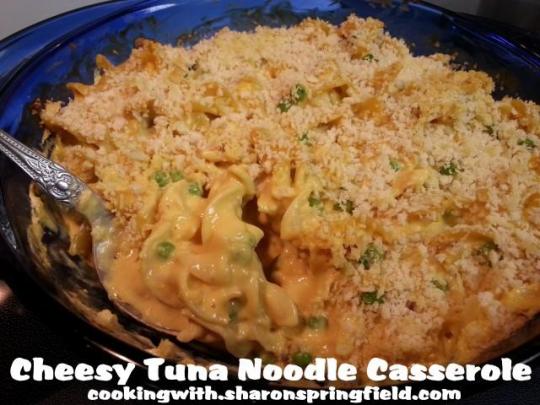 Cheesy Tuna Noodle Casserole
Ingredients:
8 oz egg noodles
1/2 cup frozen peas
2 cans of white tuna, drained
1 can cream of mushroom soup
1 jar of Ragu Double Cheddar cheese sauce
Panko Japanese bread crumbs
Preheat oven to 350° F
Bring a large pot of water to a boil and add the egg noodles.  Stir to separate the noodles and return to a boil.  Add the frozen peas to the boiling water.  Boil over medium-high heat for 7 minutes.  Drain and set aside.
Meanwhile, while the noodles and peas are cooking, mix together the mushroom soup, cheddar cheese sauce and tuna on a large bowl.  Stir in the cooked drained noodles and peas.  Stir until mixed well.  
Pour into a 1 1/2 quart casserole dish.  Sprinkle top with bread crumbs.  Bake for 20 minutes.
This is such a great Cheesy Tuna Noodle Casserole and once you try this recipe, you will love how easy and delicious it is.  Enjoy!  : )
Pin it on Pinterest! http://www.pinterest.com/pin/280278776783508494/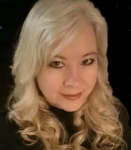 Sharon Springfield