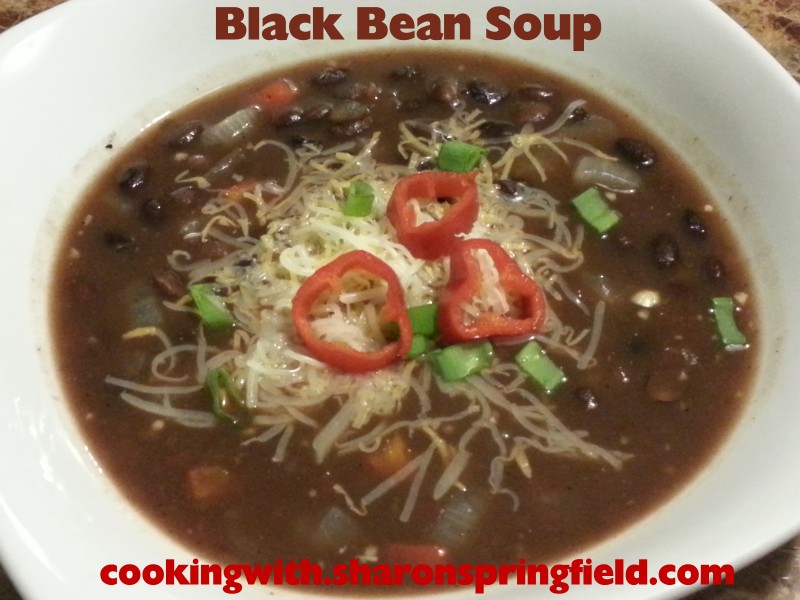 Black Bean Soup Recipe
This is such an easy Black Bean Soup recipe that you can whip it up in 10 minutes and have a great, filling meal on Meatless Mondays.
All you need is:
2 cans organic black beans
1/4 medium onion, diced
2 organic mini sweet peppers – one diced, one sliced for garnish
1 tablespoon olive oil
dash or two of cumin powder, chili powder, Adobo seasoning
1/2 teaspoon minced garlic
1 teaspoon lime juice
sliced green onion tops, cheddar cheese, pepper jack cheese, sour cream, sliced jalapenos (for garnish)
Saute onion and diced sweet peppers in olive oil until onions are clear.  Add the canned black beans, spices, garlic and lime juice.  Simmer on low heat 15 minutes.  Ladle into soup bowls and garnish with shredded cheese, green onions, jalapenos or sour cream.
Serve with homemade baked corn tortilla chips.
If you like my recipes, be a sweetie pie and share on Facebook,
Like my page "I Love To Cook" and Pin these yummy recipes on Pinterest.  🙂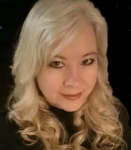 Powered by Wordpress Plugins - Get the full version!