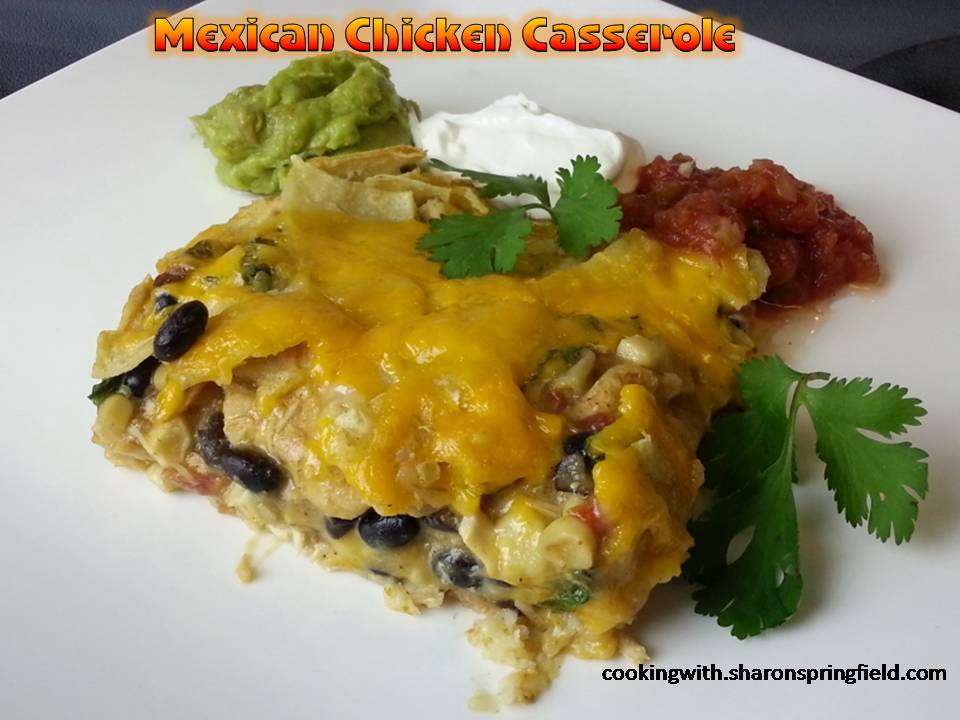 Mexican Chicken Casserole with Green Enchilada Sauce
This year for Cinco de Mayo, I made this yummy Mexican Chicken Casserole.  It's a casserole made with layers of Mexican flavored shredded chicken, corn tortillas, a creamy chicken green enchilada sauce layer, corn, black beans and loads of cheese.  It's really delicious so give it a try!
3 cups cooked chicken, shredded
1-12 oz. can chicken broth
1-10 3/4 oz can cream of chicken soup
1-12 oz. can corn (Mexicorn)
1-12 oz. can black beans, drained
1-8 oz. bottle green taco sauce or 1 can green enchilada sauce
1/2 cup fresh salsa
1/4 cup fresh cilantro leaves
15 corn tortillas
3 cups shredded cheddar cheese
In a large bowl, whisk together the soup and half the broth.  Stir in the shredded chicken, green taco / enchilada sauce, corn, salsa, black beans, cilantro and 1 cup of cheese.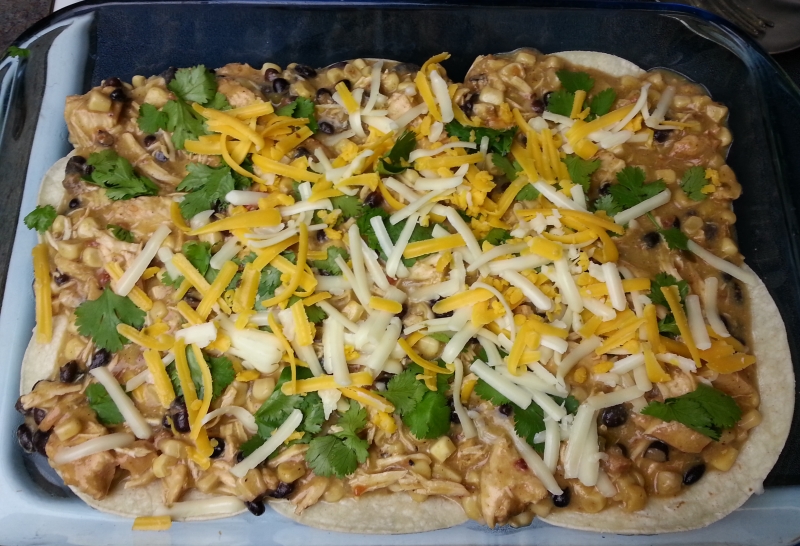 Layer 6 of the corn tortillas in the bottom of a 9'x13′ glass baking dish.  Top with half of the chicken mixture.  Repeat layers.  Take the remaining tortillas and slice into rectangles.  (I use a pizza cutter for this.)  Sprinkle them on the top of the casserole.  Top with the remaining cheese.  Pour remaining chicken broth over the casserole.
Bake at 350º F for 20 – 30 minutes.
Serve with Salsa, Sour Cream, Guacamole, Jalapenos.
Pin It!  Here's the link: http://www.pinterest.com/pin/280278776784142403/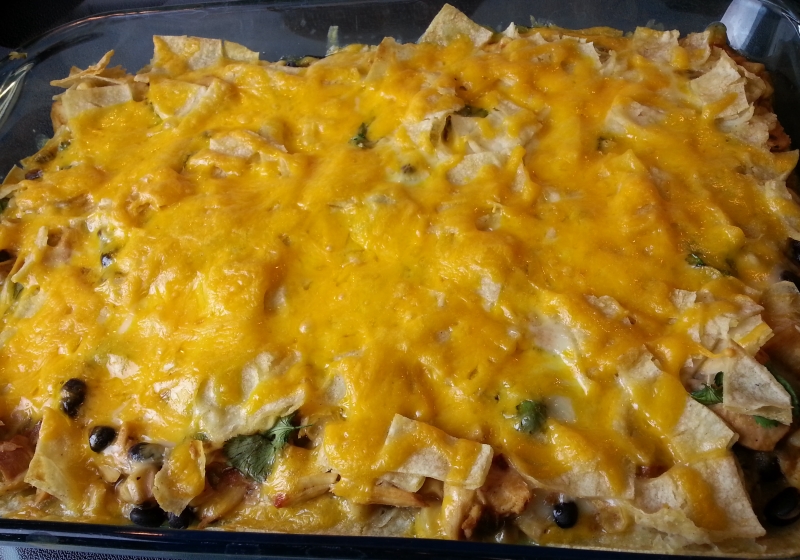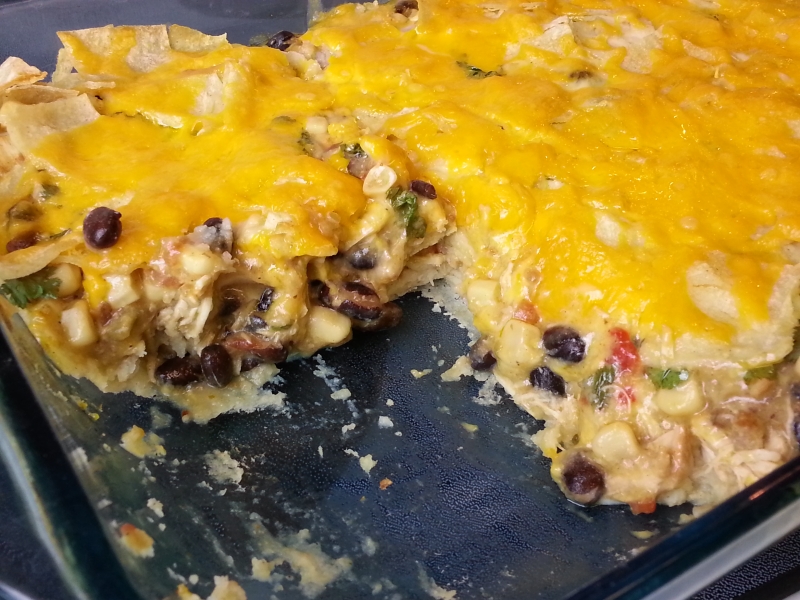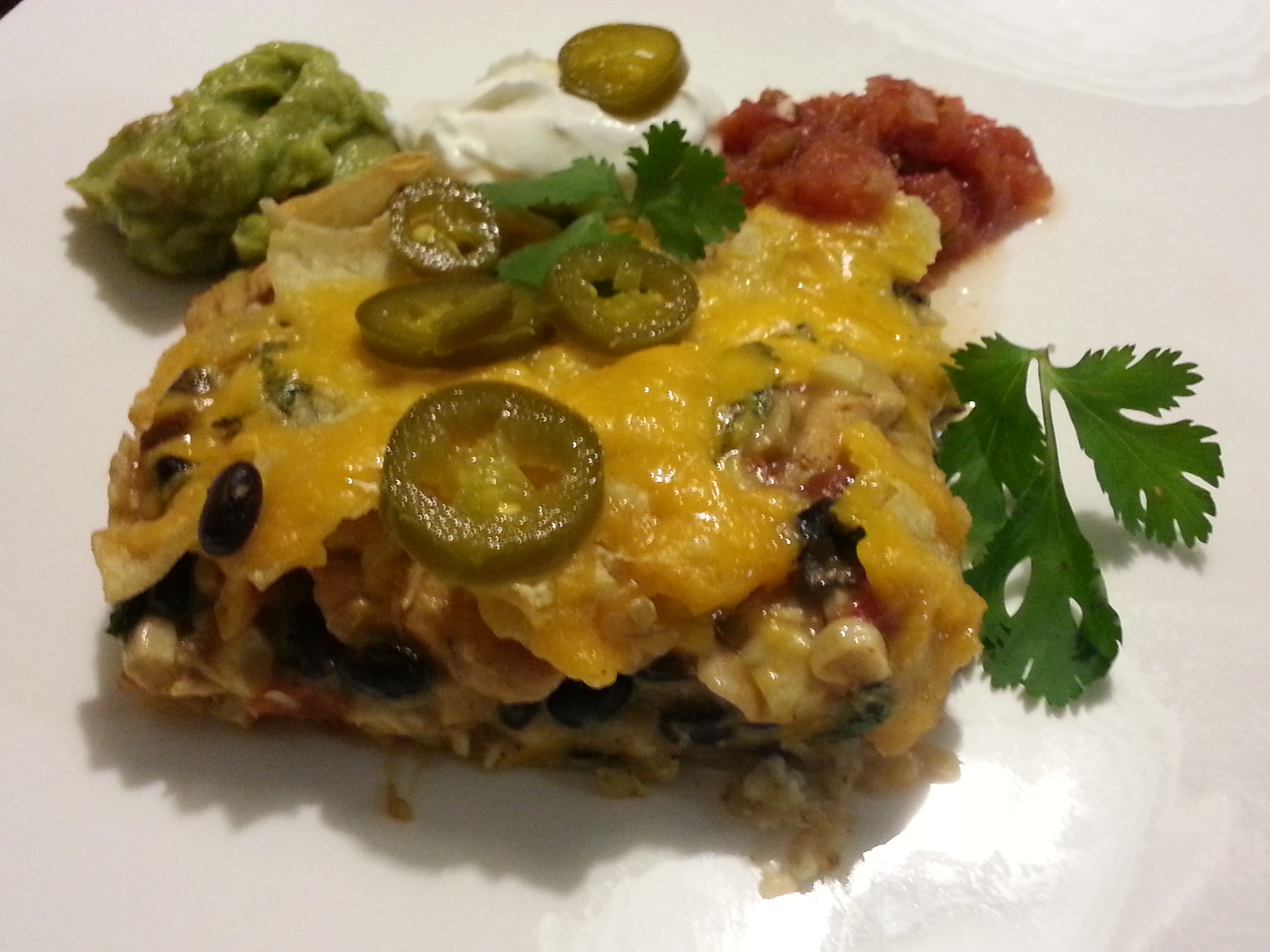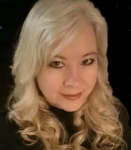 Powered by WordPress Plugins – Get the full version!