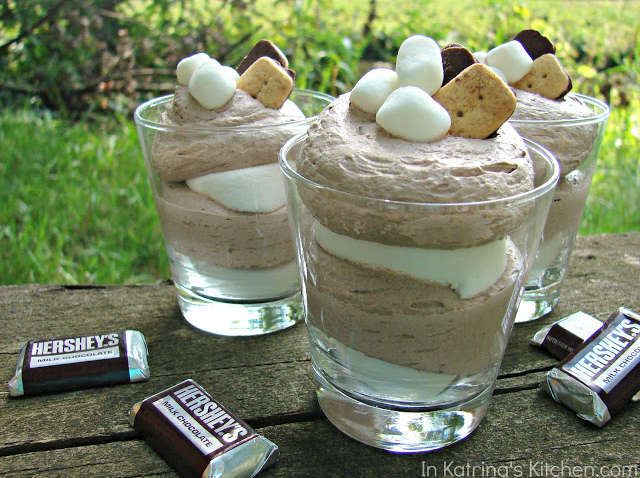 Today's recipe is from InKatrinasKitchen.com and is a recipe for S'mores Mousse cups.
S'mores Cups Recipe
YIELD: 8 mini dessert cups
PREP TIME: 15 minutes
TOTAL TIME: 3 hours, or overnight
"Fluffy S'mores no-bake mousse cups
INGREDIENTS:
8oz Cream Cheese, room temperature
4oz package of chocolate pudding (powder)
2 Cups powdered sugar
1/2 Cup Biscoff spread
8oz tub of Cool Whip
2-3 Tablespoons milk
marshmallows and graham crackers for garnish
DIRECTIONS:
In the bowl of your electric mixer combine cream cheese, powdered sugar, pudding powder, milk, and Biscoff spread.
Fold in Cool Whip
Pipe into cups of any size and garnish with graham crackers and marshmallows.
Chill for at least 3 hours or overnight (will become a firmer consistency)
NOTES:
I have also made this in a 9×13 dish layered between graham crackers.
Biscoff spread gives a hint of graham cracker taste in the dish. You can substitute peanut butter if you do not have Biscoff available to you.
I did not try this recipe with fresh whipped cream so I do not know if you can substitute it for the Cool Whip."
 ~This delicious recipe brought to you by In Katrinas Kitchen 
http://www.inkatrinaskitchen.com/2012/09/smores-cups-staying-connected-verizon.html
If you like my recipes, be a sweetie pie and share on Facebook,
Like my page "I Love To Cook" and Pin these yummy recipes on Pinterest.  🙂
Here's the Pinterest link for Smores Mousse Cups:  Smores Mousse Cups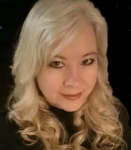 Powered by WordPress Plugins – Get the full version!