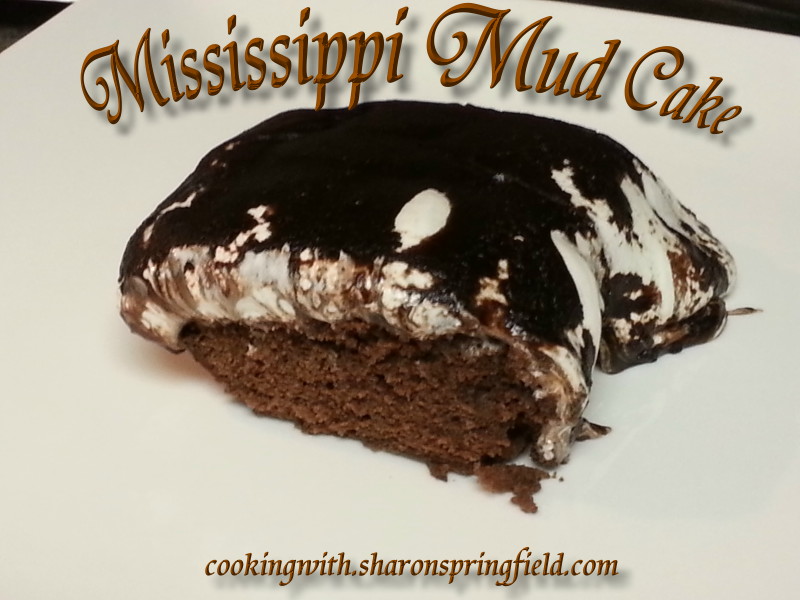 Mississippi Mud Cake
Easy version:
Brownie mix for 9×13 size pan
3 eggs
1 stick of butter, melted
1/2 cup half & half
1/2 cups chopped pecans
1 large container of Marshmallow fluff
1 container of dark chocolate frosting
Prepare a 9×13 glass baking dish by greasing it with crisco or butter.
Mix up the brownie batter substituting butter for the oil called for in the mix, half & half instead of water and 3 eggs instead of one. (If your mix's instructions are different, just adjust the amounts of butter and milk to the called for amounts of oil and water.)  Stir in the nuts after the batter is no longer lumpy.  Spread evenly in the baking dish and bake according to the times given on the mix.
Cool brownie layer on a wire rack for 30 minutes.  While still slightly warm, spread the marshmallow fluff all over the top of the brownies.  Cool in refrigerator for 30 minutes.
Remove the lid and foil from container of frosting.  Microwave for 30 seconds and stir until smooth and pourable.  Pour over the marshmallow layer, spreading it if necessary to coat the whole cake.
Cover with plastic wrap and refrigerate for a couple hours before serving.
If you like my recipes, be a sweetie pie and share on Facebook,
Like my page "I Love To Cook" and Pin these yummy recipes on Pinterest.  🙂
Here's the Pinterest link for Mississippi Mud Cake: http://www.pinterest.com/pin/280278776784206954/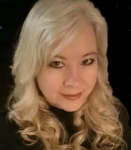 Powered by WordPress Plugins – Get the full version!