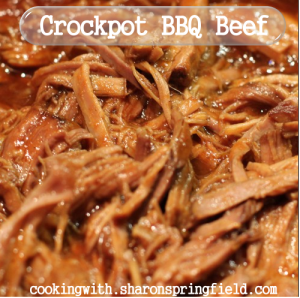 This is a delicious crockpot bbq recipe with a surprise secret ingredient. Read on to find out what it is… I saw a recipe on Pinterest for Balsamic shredded beef which I started out to make, until I realized that I was out of brown sugar. Time to improvise. 😉 So I started scrounging around in the pantry and fridge for an ingredient to substitute for the brown sugar. I settled upon something sweet and brown and one of my favorite things to eat. Once I had dumped all the ingredients into the crock pot, put the lid on, and turned it to low, I ran out the door and headed to work. When I returned home, I took the roast out of the crock pot and shredded it. I spooned about 1/2 cup of the liquid from the crock pot over the beef. Fat by itself would be a terrific dinner but I had barbecue on the brain so I dumped in some sweet baby rays barbecue sauce and mixed it in. I wrapped up the barbecue in a low carb wrap with some shredded cheddar cheese and some French's fried onions. This was truly the best crock pot balsamic barbecue beef I have ever had. Give this recipe a try and if you like it share it with your friends pin it on your Pinterest board.
Crockpot Balsamic Barbeque Beef
Ingredients:
4-5 pound chuck roast
1 cup beef broth
1/2 cup apple butter
1/4 cup balsamic vinegar
1 tablespoon soy sauce
Your favorite bbq sauce.  I love Sweet Baby Rays or Sonny's Sweet Sauce
Directions:
Coat inside of Crockpot with nonstick spray (I coat mine with Crisco)
Cut all the fat off of roast and place into Crockpot.  Add the rest of the ingredients except the barbeque sauce.  Spoon the liquid over the roast, put the lid on the Crockpot and cook on low for about 8 to 10 hours.
When the meat is tender enough to separate with a fork, remove from crock and put in a casserole dish.  Slice the roast crosswise into 2 inch thick slices then shred the meat with 2 forks.
Spoon a few spoonfuls of the liquid from the Crockpot over the meat to moisten it. You could just eat it like this or if you like, pour barbeque sauce over and mix it in. Serve on buns, garlic Texas toast or, my favorite way, on a low carb wrap.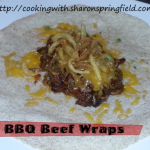 (I make my famously yummy low carb bbq wraps with bbq beef, shredded cheddar cheese and French's fried onions.  Wrap it all up and dig in.  It's soooo good! )
With your leftover Crockpot Balsamic BBQ Beef, you can make Barbecue Pot Pie with Cheese Grits Crust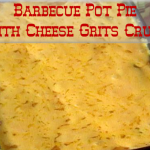 Remember to pin this to your recipes board on Pinterest!
Crockpot Balsamic Barbeque Beef Recipe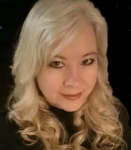 Sharon Springfield