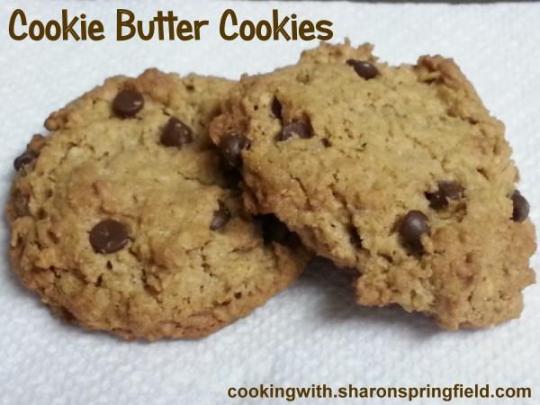 Cookie Butter Cookies
Have you fallen in love with cookie butter yet?  I'm newly addicted and am perfectly content to just eat cookie butter by the spoonfulls right out of the jar.  But today I was feeling adventerous and wanted to try to substitute peanutbutter for cookie butter in a cookie recipe.  So how were they?  Super duper yummy!
If you don't have cookie butter, you could certainly use peanut butter, almond butter or any kind of nut butter you like.  But, if you haven't ever tried cookie butter, I highly recommend you find some so your life may be complete.  It can be found at Trader Joe's and the jar looks like this: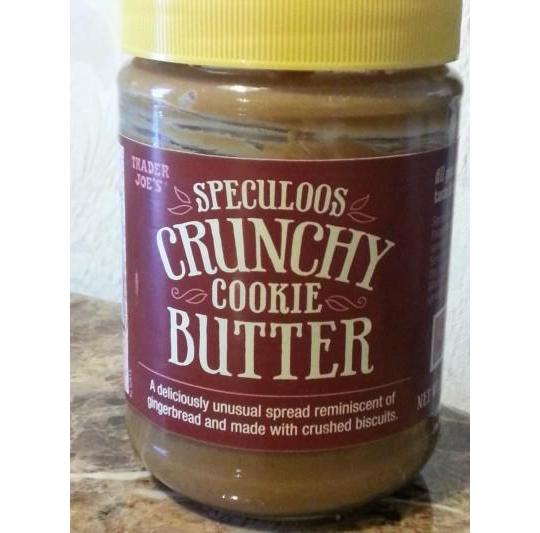 Cookie Butter Cookie Recipe
1 stick butter, softened
1/2 cup Cookie Butter or peanut butter
3/4 cup sugar
1 cup brown sugar
2 eggs
2 tablespoons milk
1 teaspoon vanilla
1 cup graham cracker crumbs
1/2 cup all purpose flour
1 teaspoon baking soda
1/2 teaspoon salt
4 cups quick oats
1 cup mini chocolate chips
Preheat oven to 375° F.
In a mixing bowl cream together the butter and cookie butter (or other nut butter).  When its well mixed add the sugar, eggs and vanilla and mix well.  Stir in the graham cracker crumbs, flour, baking soda and salt until well mixed.  Stir in oats until incorporated.  Carefully stir in the chocolate chips just until mixed in.
Drop rounded teaspoonfulls of cookie dough onto an ungreased cookie sheet, spacing them 2 inches apart.  Bake for approximately 12 minutes.
This recipe makes about 4 dozen cookies.
You can freeze the cookie dough and bake later.  Take a rounded teaspoon of cookie dough and form it into a ball then slightly flatten it until it's a disk approximately 1/2″ thick.  Stack in a single layer in a freezer safe container.  Seperate layers of cookie dough by placing waxed paper between the layers.  Seal the container and freeze.
I hope you enjoy this Cookie Butter Cookies recipe.  Don't forget to share this recipe on Facebook and Pinterest!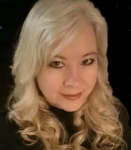 Sharon Springfield