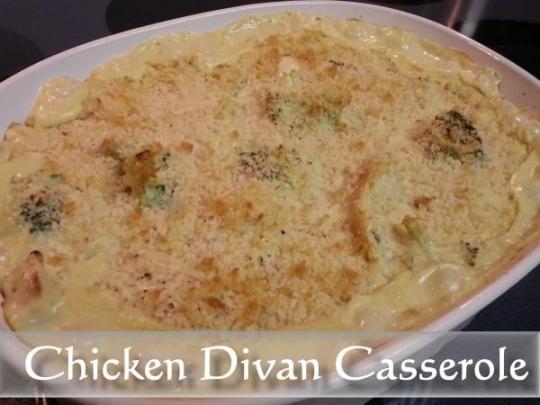 This Chicken Divan Casserole is one of my family's favorite recipes.  It's an all-in-one dinner which makes clean up really easy!
Chicken Divan Casserole
2 cups water
1 cup rice
2 cups broccoli florets
2 cups chopped cooked chicken
1 can cream of chicken soup (or homemade)
1 can cream of mushroom soup
1 cup mayonnaise
¾ cup milk
1 tablespoon lemon juice
2 teaspoons curry powder
fresh ground pepper
Panko bread crumbs
Preheat oven to 350° F.
Bring 2 cups water to a boil, add the rice, cover and simmer for 20 minutes.  Add broccoli in the last 10 minutes.
In a large mixing bowl, whisk together the soups, mayonnaise, milk, lemon juice and curry powder until blended and smooth.   Stir in the chicken, rice and broccoli and combine well.  Pour into a 2 quart casserole dish.  Grind pepper over top and sprinkle with Panko crumbs.
Cover casserole with foil and bake for 30 minutes, uncover and bake for an additional 15 minutes.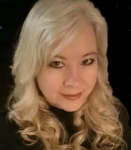 Sharon Springfield