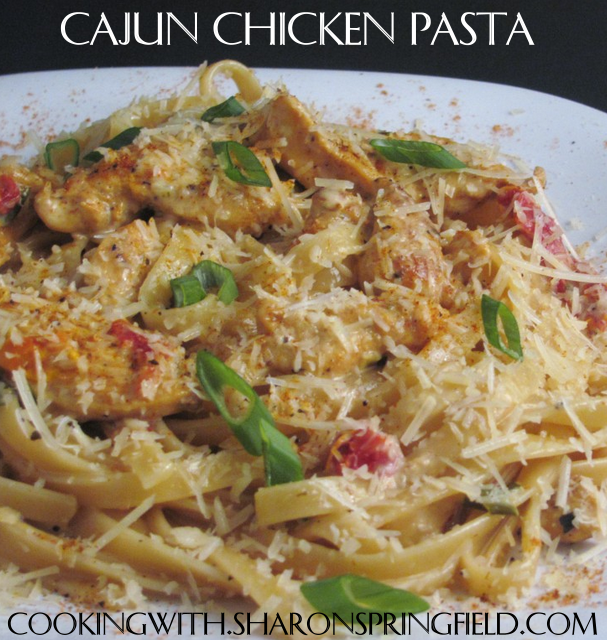 Creamy Cajun Chicken Pasta
2 boneless skinless chicken breasts, cut into thin strips
4 ounces linguine, cooked al dente
2 teaspoons Cajun seasoning
2 tablespoons butter
1 thinly sliced green onion
1-2 cup heavy whipping cream
2 tablespoons chopped sun-dried tomatoes
1/4 teaspoon salt
1/4 teaspoon dried basil
1/8 teaspoon ground black pepper
1/8 teaspoon garlic powder
1/4 cup grated Parmesan cheese
Place chicken and Cajun seasoning in a bowl and toss to coat.  In a large skillet over medium heat, sauté chicken in butter or margarine until chicken is tender, about 5 to 7 minutes.  Reduce heat add green onion, heavy cream, tomatoes, basil, salt, garlic powder, black pepper and heat through.  Pour over hot linguine and toss with Parmesan cheese.
2  Servings
If you like my recipes, be a sweetie pie and share on Facebook,
Like my page "I Love To Cook" and Pin these yummy recipes on Pinterest.  🙂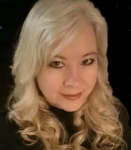 Powered by Wordpress Plugins - Get the full version!