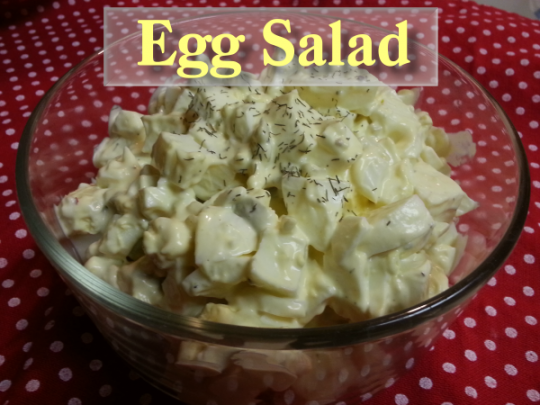 Egg Salad Recipe
Egg salad is super easy and a great high protein, low carb dish for when you are cutting carbs.  Of course, egg salad sandwiches make a great, easy lunch or party snack.
To make this egg salad recipe, you will need:
8 eggs
3 tablespoons mayonnaise or Miracle Whip
1 teaspoon mustard
1 tablespoon sweet pickle relish (optional)
Salt and Pepper to taste
Place the eggs in a saucepan, cover with water, and bring to a boil over medium high heat.  Once the water starts to boil, lower the heat to simmer, place a lid on the pot and simmer for 20 minutes.
Drain the eggs and add cold water to the pan.  Let the eggs cool down for a few minutes then crack the egg shells and place them back into the cool water and refrigerate for an hour.
Peel the eggshells off the eggs and rinse well.  Dice the eggs and place in a mixing bowl.  Add the remainder of the ingredients and stir until the dressing is over all the eggs.
Chill until ready to serve.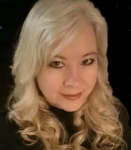 Sharon Springfield