Homemade Turkey Breakfast Sausages
When we moved from Florida to Australia, I quickly found that there are many grocery items that could not be purchased here.  One of those was breakfast sausages.  What they call sausages here are more like hot dogs.  Not exactly appetizing for breakfast.
That's why I came up with this recipe.  It took several tries before I got the seasonings right, but this is as close as I could get to the turkey sausages we used to buy in America.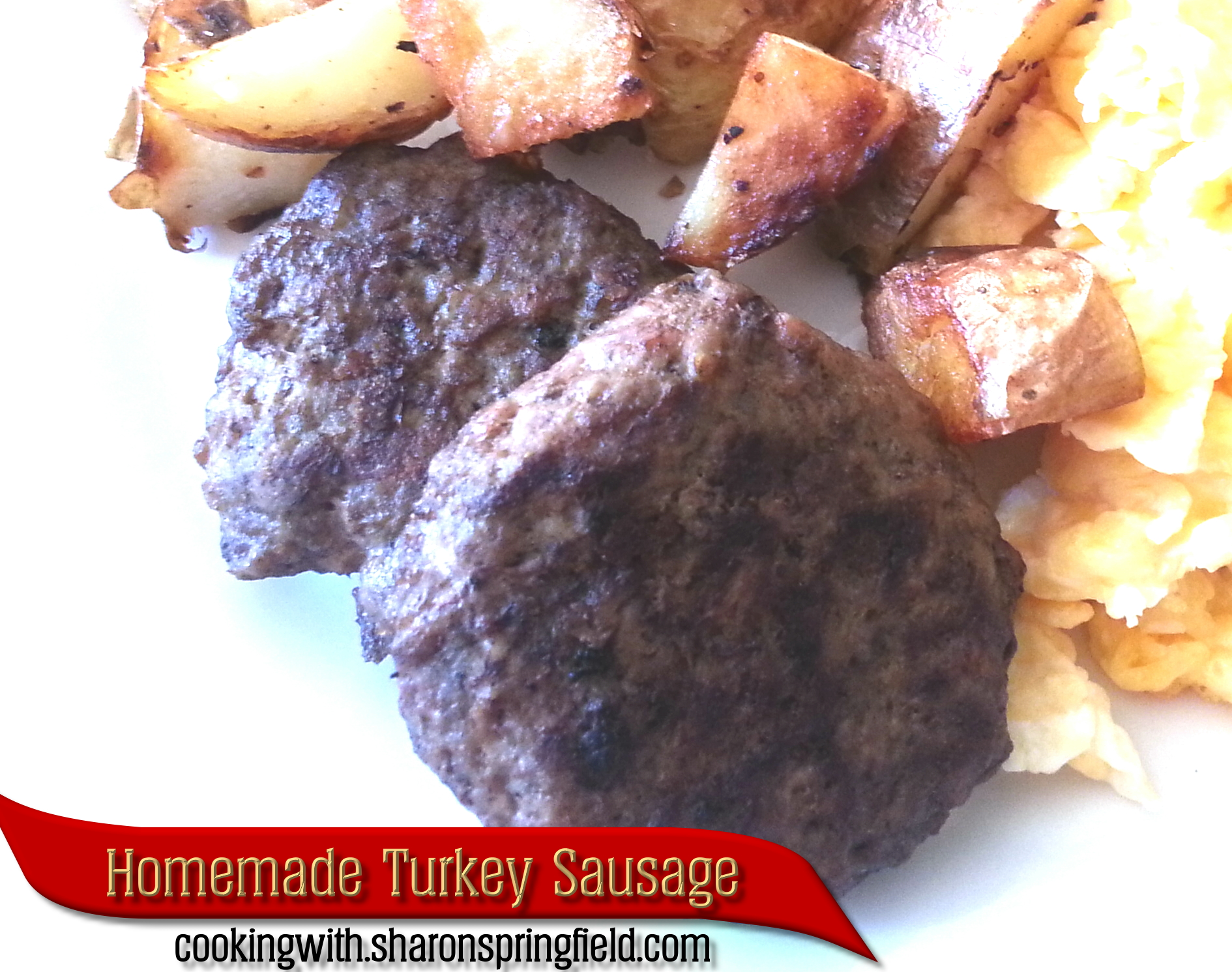 This recipe makes a lot, and can be cooked and frozen.  When ready to serve, just microwave the number of sausages you want for 30 seconds to 1 minute.
These homemade turkey sausages are healthy and since you make it at home with your fresh ingredients, you can feel good about eating them.  No preservatives or mystery ingredients. 🙂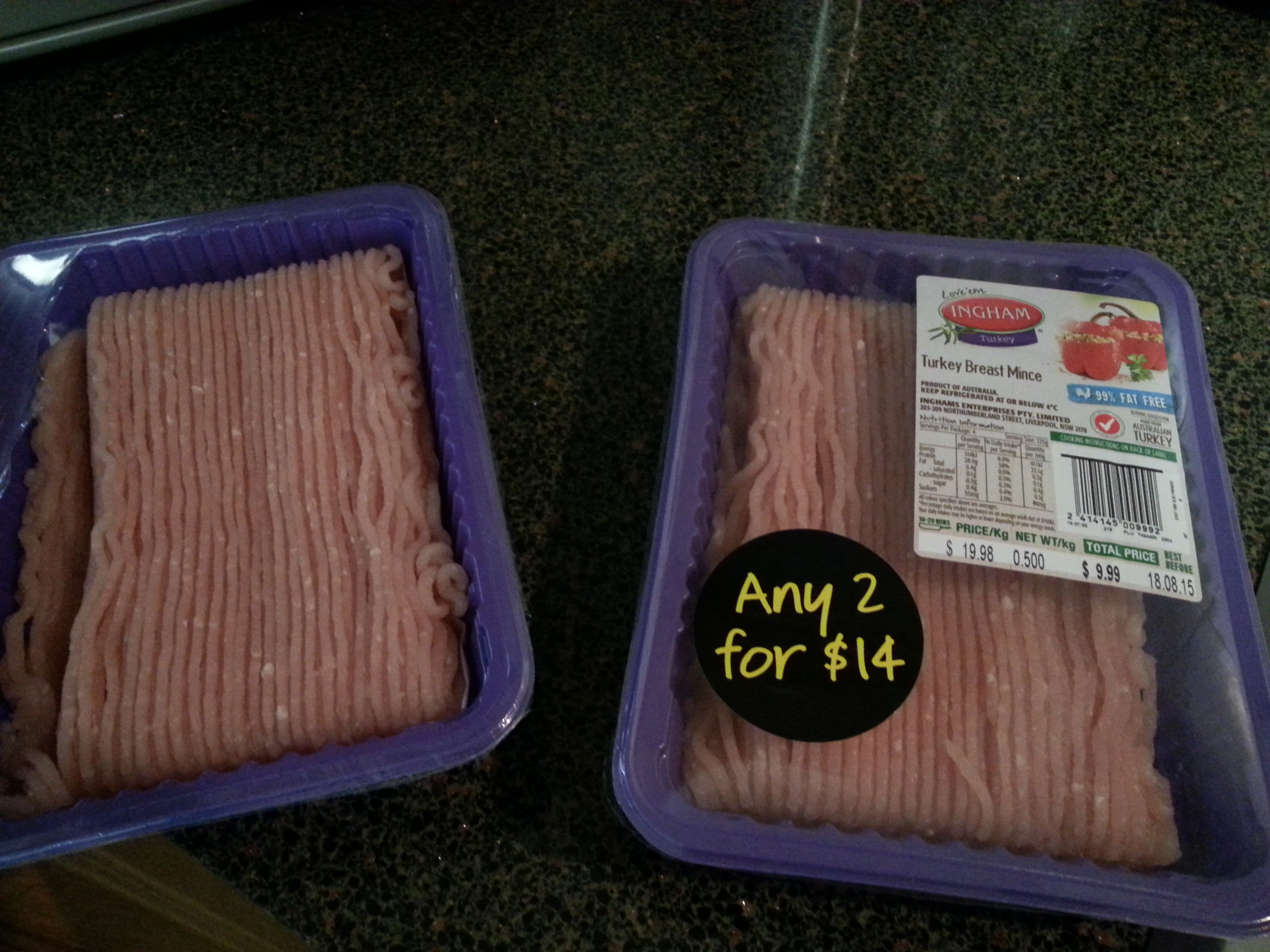 Minced Turkey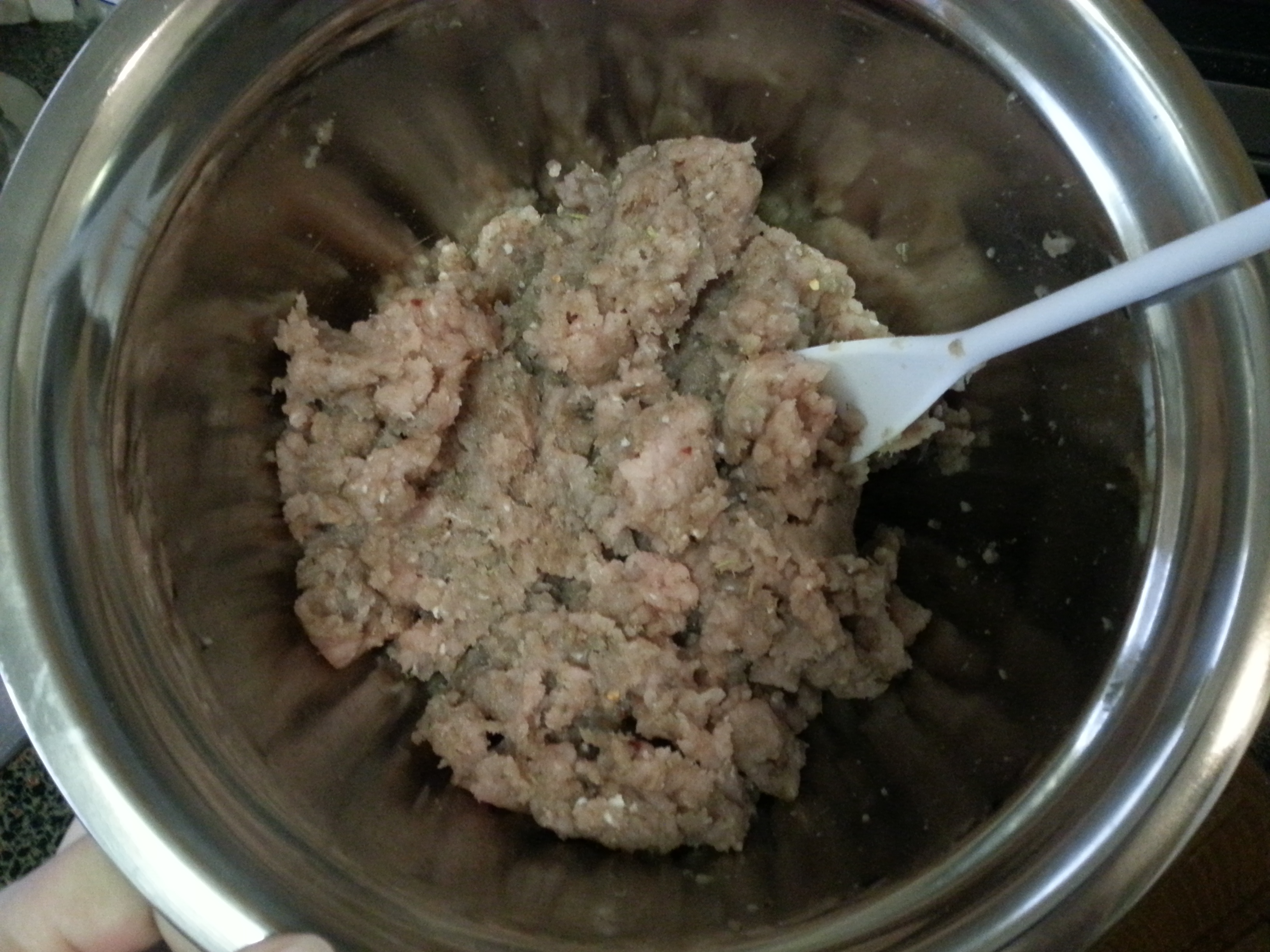 Sausage Mixture – Minced Turkey and Sausage Spice Blend
Homemade Turkey Breakfast Sausages
Ingredients
4 teaspoons ground sage
2 teaspoons salt
1 teaspoons black pepper
1 teaspoon white pepper
1/4 teaspoon crushed red pepper flakes
1 teaspoon marjoram
1 teaspoon thyme
1 teaspoon rosemary
3 dashes ground cloves
2 tablespoons brown sugar
2 pounds ground turkey
Instructions
Mix all ingredients in a large bowl.
Form into patties, links or place in muffin tins - half full.
Bake 10 minutes at 400 degrees F.
http://cookingwith.sharonspringfield.com/blog/homemade-turkey-breakfast-sausages/
Copyright 2016 - Recipe and Images - Sharon Springfield - CookingWith.SharonSpringfield.com
This goes well with my Home Fried Potatoes recipe.
Remember to PIN this Homemade Turkey Breakfast Sausages Recipe!
https://www.pinterest.com/pin/280278776787458929/
Homemade Turkey Breakfast Sausages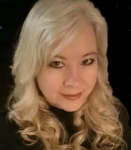 Sharon Springfield