Crescent Roll Apple Dumplings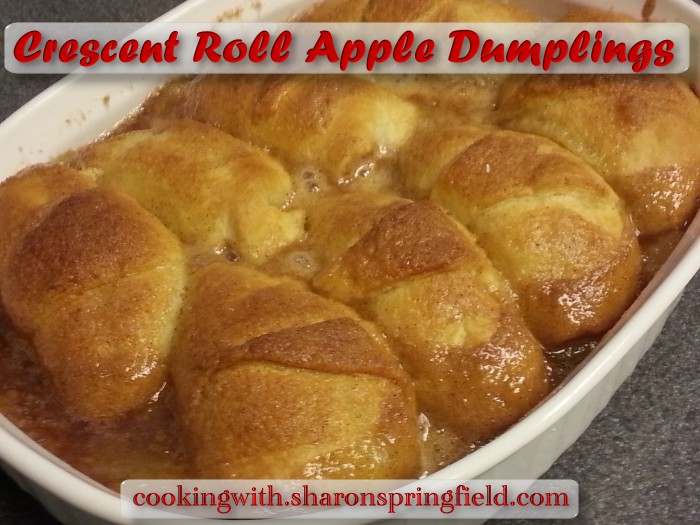 1 Granny Smith apple
1 8-count tube of low fat crescent rolls (8 oz)
1 stick of butter, melted
1/4 cup Stevia / Sugar Baking Blend
1/2 cup light brown sugar
1/2 teaspoon cinnamon
1 1/2 tablespoons flour
Core and peel apple into eight slices. Open can of crescent rolls and unroll. Place one apple slice on the wide end of one crescent and roll it up in the crescent.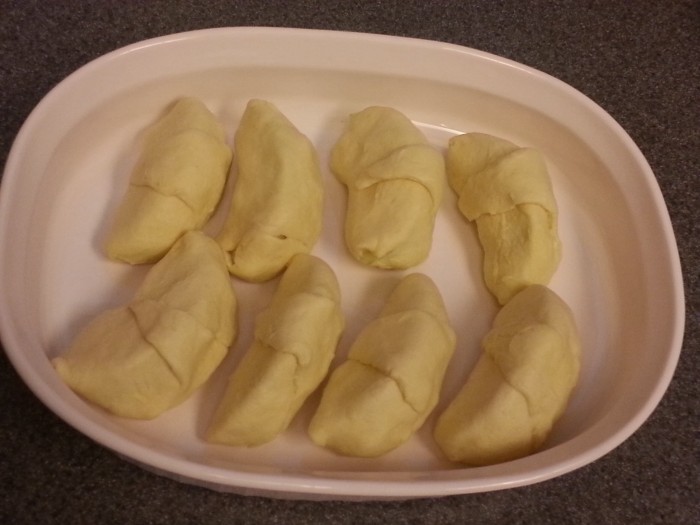 Place into a greased 1 1/2 quart casserole dish. Continue with other rolls.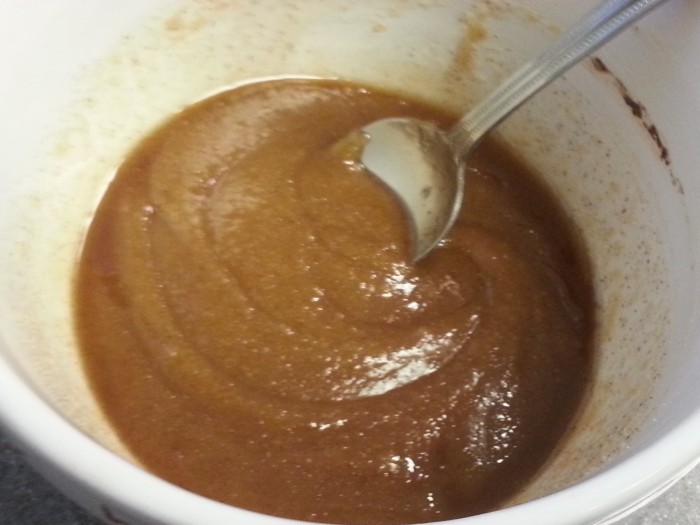 In a small bowl combine melted butter, sugar, cinnamon, and flour and mix until just combined.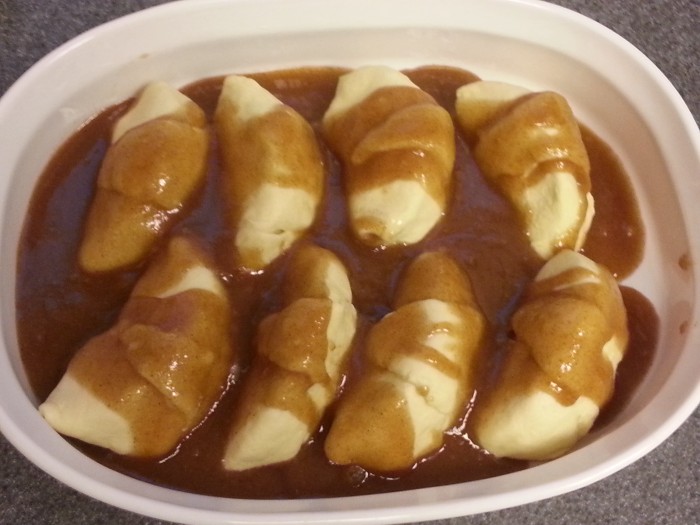 Spoon over each crescent.
Bake at 350 degrees F for 35 minutes or until crescents are golden brown.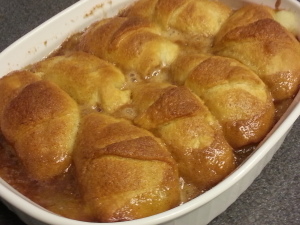 Serve warm with fresh whipped cream or vanilla ice cream.