Banana Bread is a family favorite and always reminds me of my childhood.  My daddy grew bananas in our back yard, so we often had a huge surplus of bananas to use up.  My mom would wait until the bananas were nice and spotty then whip up a few loaves of Banana Bread.
This Banana Bread Recipe makes 2 loaves.  Banana Bread freezes well, so you can eat one of these loaves now, then freeze the other one for later.  Just put the banana bread in a ziplock bag, squeeze out the air, and stick it in the freezer.  When you are ready, just take out the frozen banana bread and leave it sitting out on your counter for an hour or so, in the bag.
You'll notice that in this recipe, I use Coconut Oil.  If you don't have it on hand, you can substitute whatever cooking oil you have on hand. (Canola, sunflower, corn, vegetable)  But I would encourage you to give coconut oil a try, because it really gives the banana bread a great tropical flavor that you will love!  Plus, it's better for you.  I got organic, cold pressed, extra virgin coconut oil from Costco.  When it's cool, it will be solidified, so I had to microwave it to make it a liquid in order to pour and measure it properly.
This banana bread recipe is the best I've ever had. The entire house smelled amazing while this banana bread was baking, and for hours afterward. This recipe is a keeper!
Ingredients
3 cups self rising flour
2 cups sugar
1 teaspoon cinnamon
1 cup chopped pecans or walnuts (optional)
3 eggs
3 large bananas, mashed
1 cup coconut oil, melted
2 teaspoons vanilla
3 tablespoons milk
Instructions
Prepare 2 loaf pans - line bottoms with baking paper, cut to size, then brush sides of pans with coconut oil.
In a large bowl, combine dry ingredients.
In another bowl, mix the eggs, milk, bananas, coconut oil and vanilla.
Stir wet ingredients into the dry ingredients.
Evenly divide batter between the two loaf pans.
Spread batter so it's smooth on top.
Bake at 350 degrees F / 175 degrees C for 65 minutes.
Cool in pans for 30 minutes then remove banana bread from the pans.
Cool completely before storing.
http://cookingwith.sharonspringfield.com/blog/banana-bread/
Copyright 2016 - Recipe and Images - Sharon Springfield - CookingWith.SharonSpringfield.com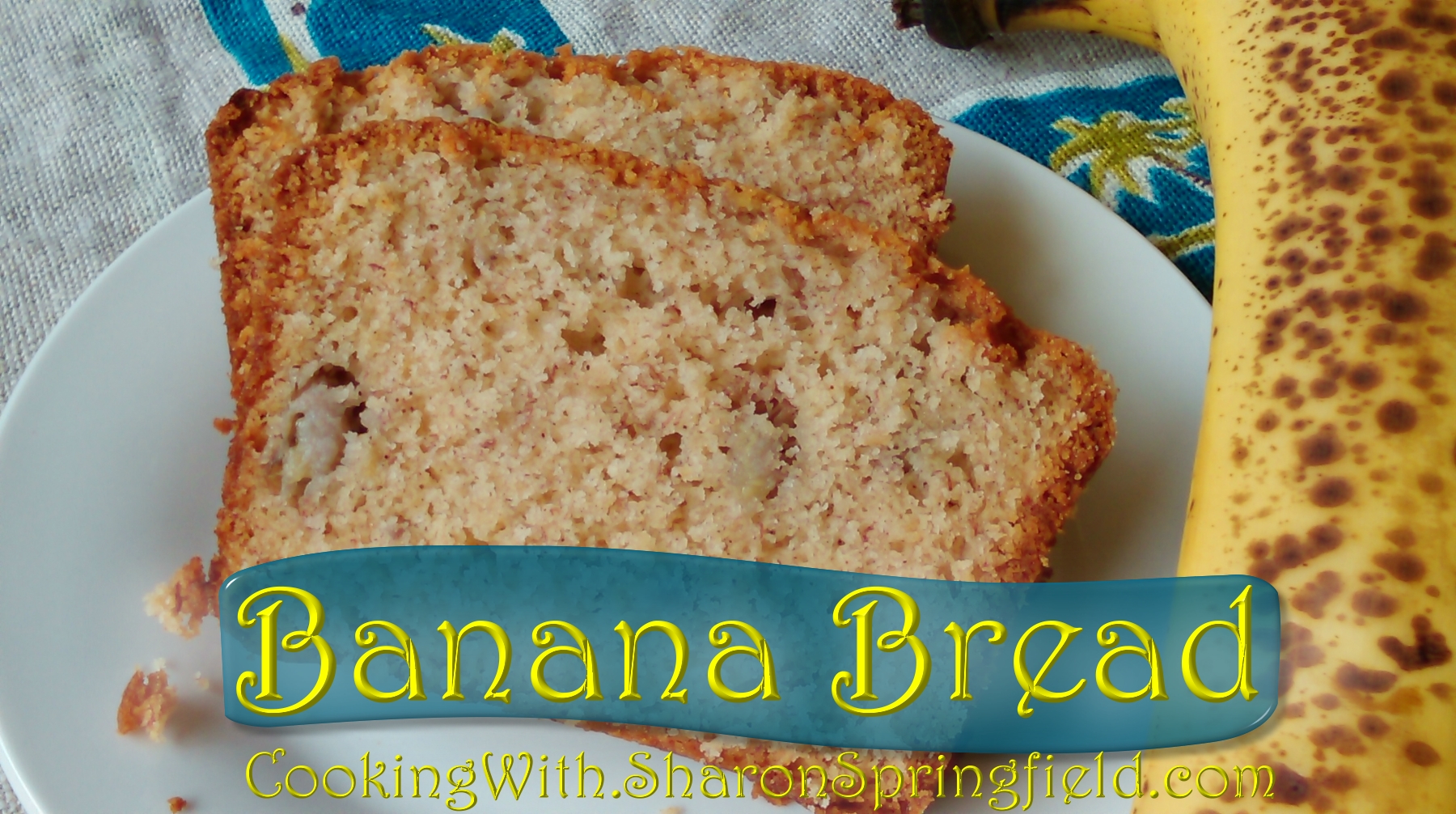 Allow the banana bread to cool before attempting to slice it.  It will be difficult to wait, because this smells so good!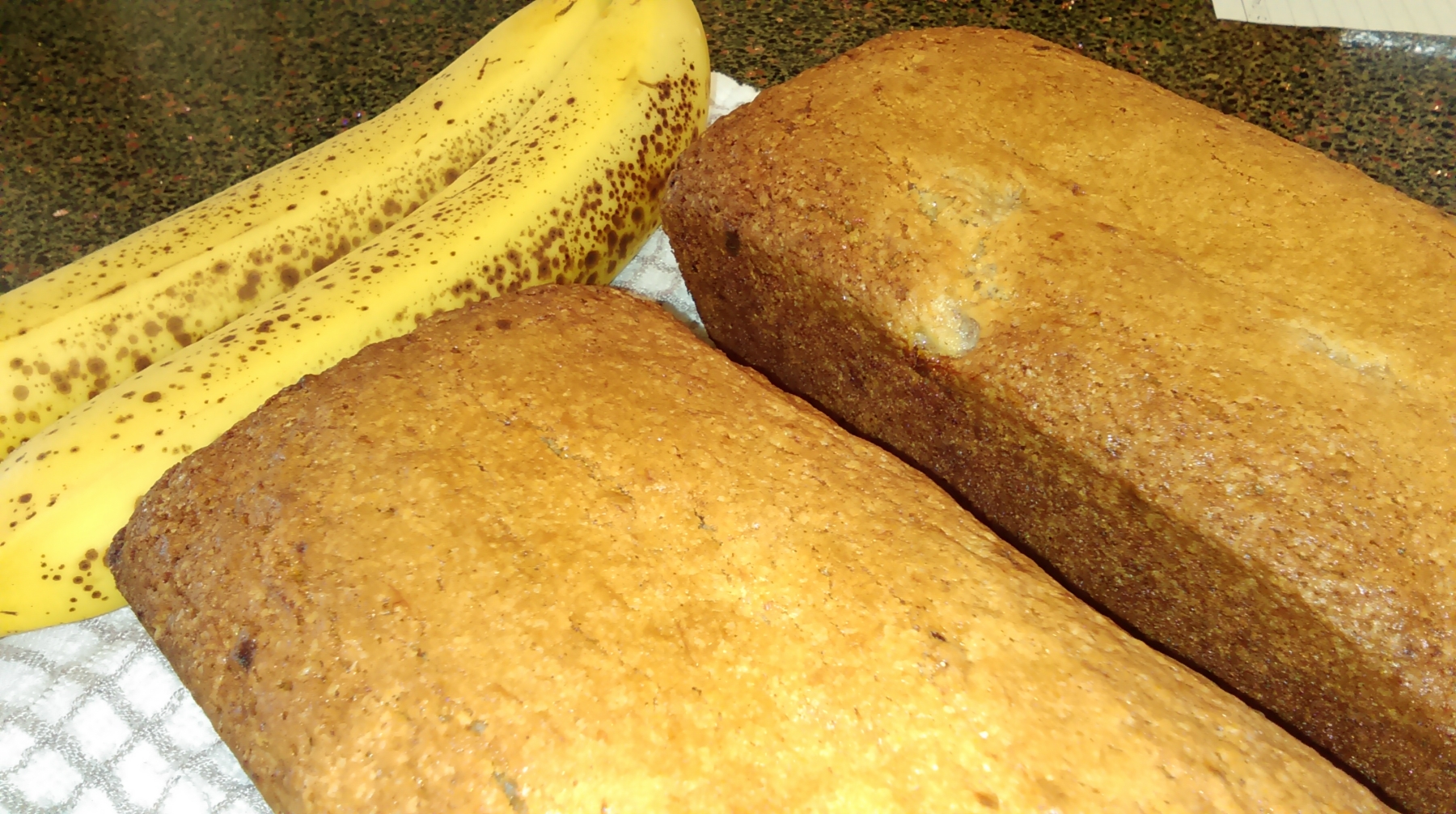 If you want to try something different, spread Nutella or Peanut Butter on a slice of banana bread.  It's SOOO GOOD!!!  It's like dessert heaven!
We usually eat banana bread with breakfast or an afternoon snack.  I hope you enjoy this recipe for Banana Bread!
Remember to PIN this Banana Bread Recipe!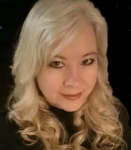 Sharon Springfield